Events

|

March 15, 2018 05:23 EDT
LA Worship Outfit Glorious Encounter Named Songwriter Of The Year With 'Anchor Of My Soul' In Annual Songwriting Contest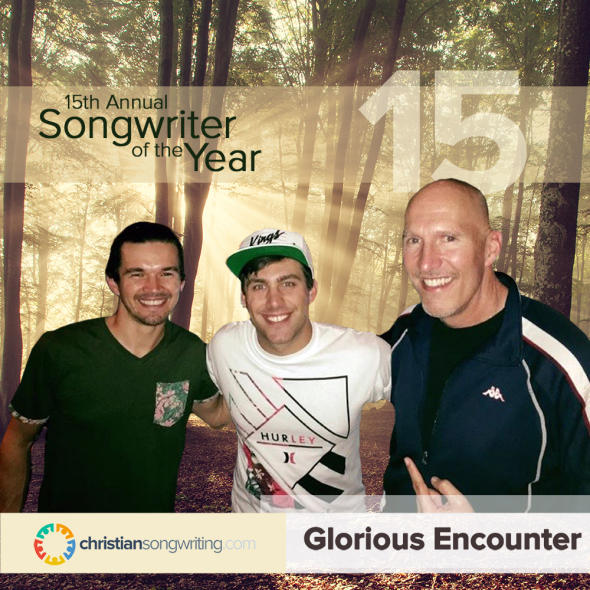 Los Angeles-based worship group Glorious Encounter has been named Songwriter of the Year by ChristianSongwriting.com's 15th Annual Songwriting Contest. The CM United-sponsored competition is according to a press release the longest-running Christian songwriting contest in existence.
Earlier this year, Glorious Encounter released their worship album Your Presence, featuring among other "Anchor of My Soul," which was the contest-winning contribution, as well as the opening track "Glorious" which has just received the official lyric video treatment.
When Your Presence was released, Glorious Encounter posted on their Facebook page, "It's official! Our new worship album is now available! You can get it on our website, iTunes, Amazon, and pretty much everywhere music is sold!"
"God always does more than you can dream or imagine," the group writes. "We could have never dreamed that this past year God would gather such an amazing group of people including Grammy nominated artists, worship leaders, engineers, amazing musicians, and have it all mixed and mastered by the guy who works with Switchfoot and Weezer! We cannot wait to see how God will use this album to release freedom, hope and glorious encounters with our loving Father!"
Each year, ChristianSongwriting.com names quarterly winners, with all first-place quarterly winners becoming eligible to be named the annual songwriter of the year. To see the full list of winners from the songwriting contest, please visit the website here.
CM United, which hosts the songwriting contest, was formerly known as CCM Network International and was founded in 2001 by Jeff McLaughlin as a membership organization that connects Christian songwriters, worship leaders, artists, and bands. The 16th Annual Songwriting Contest Is currently underway with more information available at the official contest website.
For more information about Glorious Encounter and their upcoming projects and touring schedule, please visit their official website, Facebook, and Instagram.
You can watch the official lyric video for "Glorious" below: