Videos

|

July 10, 2015 09:51 EDT
Kristene DiMarco's 'Mighty' Feels Like a Monument to a Special Night of Worship [REVIEW]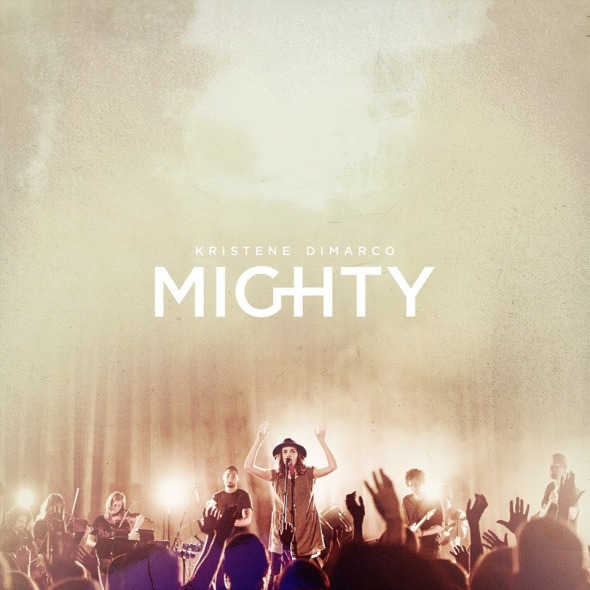 Readers of the Old Testament will be familiar with the story of twelve stones erected by the Israelites at the site of their crossing of the Jordan River. These "standing stones," a Hebrew tradition, were a testament to the miraculous power of God. In the New Testament, Peter even refers to Jesus' followers as "living stones" (1 Peter 2:5), evoking the image of Christians as being permanant, immovable, and holy. Kristene DiMarco's live new worship album, recorded earlier this year in Redding, CA, feels itself like a standing stone -- a testamant to a God whose love and grace are unshakable. Appropriately, it is called Mighty. 
The opening track, "Jesus, Your Love," sets a high bar for the rest of the songs on the album with its cascading harmonies and strong, simple words. The chorus invites listeners into an earnest and personal prayer of thanksgiving: "So let my heart tell you again/when seasons change and stories end/Your steady love it will sustain/me through it all, Jesus -- Your love."
The rest of the songs do live up to the expectation set by this auspicious opening. DiMarco's voice alternates between delicate confession-style singing and bold, authorative calls to worship, mastering both styles with ease. "Lily's Song (Praise the Lord)" is a great example of both styles, with DiMarco declaring, "I will not die, I will live. And I will tell of the works of the Lord," before slipping into careful, piano-accompanied sing-song as she continues, "You're a great God."
Many of the arrangements on Mighty will strike listeners as familiar; for instance, "Eyes on You" features the refrain, "Jesus, Jesus, how I trust you. How I've proved you o'er, and o'er," and the subsequent melody is built out of the basic chords of that classic hymn. DiMarco's version of "It Is Well" folds out in reverse, starting with a modern update on the lyrics ("Through it all/through it all/my eyes are on You/it is well/with me") and finishing with an incredibly moving rendition of the original words to the calssic hymn, "It is Well With My Soul." The use of traditional worship hymns built into the album experience feels like an organic, intuitive choice that really contributes to this recording in a wonderful way. Listeners of the album will feel a grateful recognition for these hymns; it is a nod to the centuries old beautiful tradition of worshipping the Lord with joy, awe and poetry. By layering her own songs over these enduring masterpieces, this live album becomes affectingly powerful.
Speaking about the inspiration behind the songs on Mighty, DiMarco said, "I wanted to write songs that were statements of faith that encouraged people to choose to be overcomers when the temptation to remain a victim can be overwhelming. These songs were written for anyone who needs strength, comfort in loss, or just a reminder of the reality and might of the God we serve."
Album highlights include "Be Still," "Lily's Song (Praise the Lord)", "It is Well", and the final track, "Over and Over."
The hardest part of creating a live worship album, like the ones Jesus Culture records, may be creating a worship experience that is both authentic, spontaneous and true that also has re-listening value. It's difficult to straddle the line between presenting a live concert without flattening the energy of that performance and producing something that will seem dated and trite after multiple listens. Mighty manages to escape that problem. Mighty feels like a monument to a very special night.  
In anticipation of the album's release, four special music videos will be published on YouTube, with a new music video being added each week of July. Mighty will be available for purchase starting on July 31.
Watch Kristene DiMarco, along with a Jesus Culture Music chorus, perform "I Will Follow You" live, below.