Music

|

January 16, 2015 09:56 EST
Kari Jobe Explains Story Behind 'I Am Not Alone'; 'God Fights for You...You Need Only to be Still'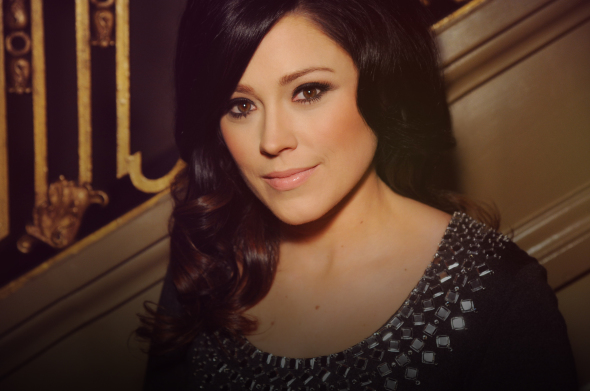 Christian worship artist Kari Jobe posted an explanation of her song "I Am Not Alone" on Facebook, and broke down the scripture behind the song.
"The story behind ?#"ŽIAmNotAlone?"¦" she wrote. "Exodus 14:14"""The Lord will fight for you; you need only to be still'."
She then spoke about going through struggles and hearing songs that help alleviate those stresses and pains.
"There are so many hard things we face on this side of heaven. Songs that minister to me the most are ones that remind me God knows and sees where I am and is working on my behalf. It's real and it's life," she wrote. "What a sweet reminder that we are not alone and that we have a mighty God who goes before us, and never ever leaves us. This song inspires us to "draw near to God and He will draw near to us' (James 4:8)."
She continued, "I began writing this song in Australia with Marty Sampson and Mia Fieldes. We found ourselves singing one part over and over again. The chorus, which says, "I am not alone, I am not alone.' I took the song back to the states and felt led to finish it with my band. While my band and I were traveling and ministering, we felt a common theme telling us to remind people in the congregation that God goes before us, fighting for us (see Exodus 14:14)."
Jobe then spent a time of prayer to see where God led her as far as the album was concerned. The prayers were to make the song something that resonated with people and touched them.
"We spent some time praying while staying in a cabin in rural Tennessee. We prayed over the album; about what songs should go on the project; for miracles; and for a breakthrough in worship," she wrote. "It was such a sweet day that really unified us as a band. So then we started diving into "I Am Not Alone,' and we felt the presence of God sweetly fill the cabin. The verses all come from Psalm 23, Exodus 14:14, and Isaiah 43. It is our prayer for you that you will be reminded you're not alone and that "God fights for you . . . you need only to be still."
Watch the video below: