Artists

|

April 04, 2018 03:56 EDT
Josh Wilson Returns To Christian Radio With New Single "Dream Small," Explains Story Behind Song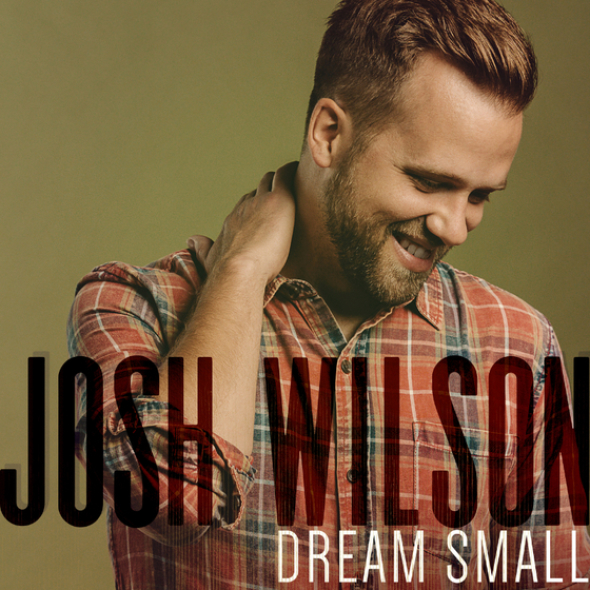 Singer-songwriter Josh Wilson is back on Christian radio with his new single, "Dream Small," which is his label debut on Black River Christian. The single, written by Wilson and produced by Ben Glover is currently the most added at Christian AC radio this week.
The new single is an up-tempo song which aims to bring listeners back to the basics of focusing on one thing at a time, Wilson says, highlighting the importance of raising children, loving one's neighbor, and realizing the impact of simple moments. Drawing from his daily experiences as a father, husband, and artist, the self-described introvert Wilson hopes the song can serve as a reminder to not "buy the lie that you've got to do it all."
"'Dream Small' is an anthem for the unsung heroes in this world," shares Josh Wilson. "It's for moms and dads, students and teachers, secretaries, caregivers, social workers, church staff members and anyone else who is living out God's love and kindness daily."
He adds, "No matter who we are or where we come from, we all have a part to play. And if we're faithful in those little things, as the song says, we can 'add up the small things and watch them grow bigger, the God who does all things makes oceans from rivers.'"
Anticipating the impact of "Dream Small," Black River Christian's VP of Radio Promotion Brian Thiele says, "We're so excited for the opportunity to partner with radio and help spread the very important message of 'Dream Small.' Not only is this song a great fit for radio, it's also a glimpse into how Josh and his family live out their faith. The simple message that the small things can make a big difference is one that everyone needs to hear!"
Wilson is currently visiting radio stations nationwide supporting the new song and is continuing to write and record for his upcoming album on his new label. "Dream Small" is available to stream or download at most digital platforms here
For more information about Josh Wilson, please visit his official website, Facebook, Twitter, and Instagram.