Artists

|

January 11, 2016 10:10 EST
Jordan Smith Performs 'You Are So Beautiful' At People's Choice Awards With David Foster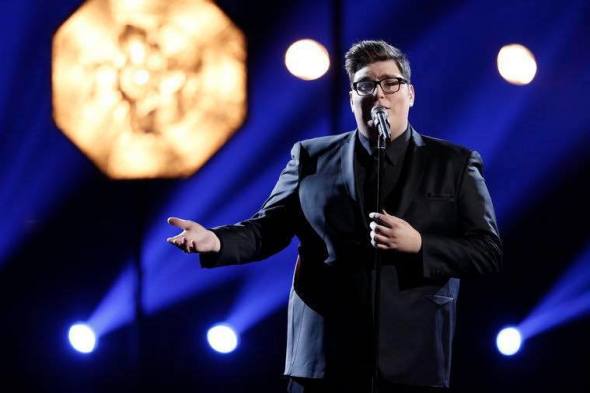 It has been over a month since Jordan Smith took the ultimate crown as the winner of season nine of The Voice and he already took over the People's Choice Awards stage for a memorable rendition of "You Are So Beautiful," the song by Joe Cocker.
According to Billboard, Jane Lynch prepared the introductory spiels; she announced that The Voice had won the award for Favorite Competition Show for the third year in a row. The 22-year-old singer then performed at the stage accompanied by the 66-year-old producer David Foster, who did his lovely works on the piano. The two made a brilliant duo on the classic song number. Smith's lovely voice serenaded the audience.
According to Gossip Cop, Smith was just a last-minute add up to the ceremony. The performance was managed by Mark Burnett. Burnett is the producer of "People's Choice Awards" and also happens to produce "The Voice" competition itself.
The last-minute addition of Smith was definitely the right move as he was able to blast everyone off of their seats. It was was a remarkable 2015 for Smith. As of December 2015, Smith was the highest selling artist ever to compete on The Voice. Even only a week after his The Voice victory, the young singer was able to make history on Billboard's Christian Songs chart as he became the first singer to be at the top two positions. This happened when his cover of "Mary, Did You Know?" replaced "Hallelujah" as the No. 1 song of Billboard's Christian Songs chart.