Inspirations

|

February 02, 2015 04:39 EST
Jeremy Camp's 'I Will Follow' Gives CCM A Modern Sound While Staying Faithful To The Gospel Message [ALBUM REVIEW]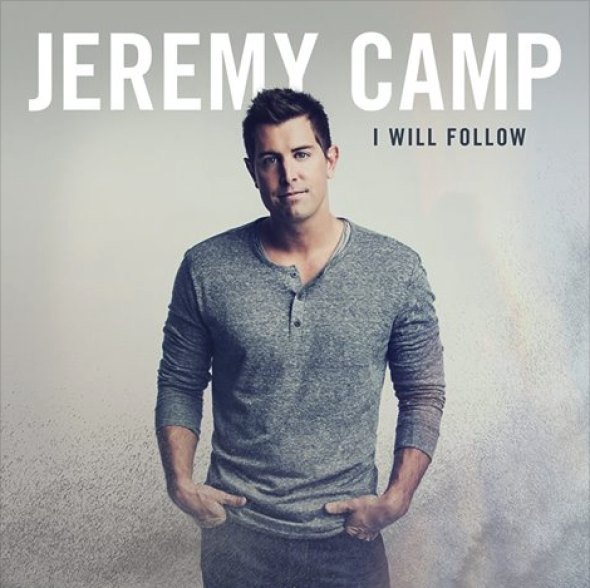 Jeremy Camp has had a massive amount of success in Contemporary Christian Music. His newest album I Will Follow follows suits and provides the listener with good quality music that keeps his traditional feel but adds an updated edgy sound that will engage a range of people.
The album kicks off with Camp explaining his love for the word of God in the up beat, high energy song, "Living Word of God." "I Will follow (You Are With Me)" and its edgy rock and roll sound has a chant feel. The song although sung aggressively is a song from Camp to God declaring his dedication to his savior.
The worshiper returns back to his staple contemporary sound in the song, "He Knows." A song encouraging the listener to open up to God when in despair because He in fact knows what it feels like to suffer in the same ways everyone does.
The tune "Finally Home" has a very pop sound with a catchy musical melodic sound that is largely sampled throughout the song. The song channels the band Train and their popular song "Hey Soul Sister." Camp chose fitting choice of bright and light sounds for a sound describing the beauty and joy of Heaven.
The song "Christ in Me" attempts to bring the album tempo down but the production give's the song a very grand sound. The chorus lyrics really hit home stating, "So come an empty me, so that it's you I breathe, I want my life to be, only Christ in me."
Camp certainly broadens the spectrum on the song, "Can't Be Moved." The music bangs with a similar anthemic feel to Queen's, "We Will Rock You."
"Same Power" is a BREATHEcast favorite for its gripping pulse in the beginning of the song. The heart felt lyrics and the delivery of the verses magnetically draws in the listener. The lyrics serve as a reminder that the same power that raised Jesus from the dead lives in a believer.
"We Are The Dreamers" is a call to action. Like many of the other songs on the album it's as a war cry. "Here I Am" has a very pop feel channeling an old school backstreet boys, "As Long As You Love Me" feel but with serious lyrics that cry out to God. "Til The End," "Only You," and the featured deluxe songs on the album are just as good as the rest.
Over all, the entire album really hits hard rhythmically. The lyrics are strong, passionate and do not feel like regurgitated worship music. Camp remains a top pick contemporary artist at BREATHEcast after reviewing I Will Follow. All of his success is seemly well deserved and judging by the heart behind his music he has managed to keep his focus on God and the message of Jesus Christ.
Order your copy of I Will Follow on iTunes HERE, for more information on Camp visit jeremycamp.com