BC News

|

January 02, 2015 04:47 CST
Is DC Talk Christian Music's Beatles, and Does that Make Kevin Max its John Lennon? [INTERVIEW Part 3]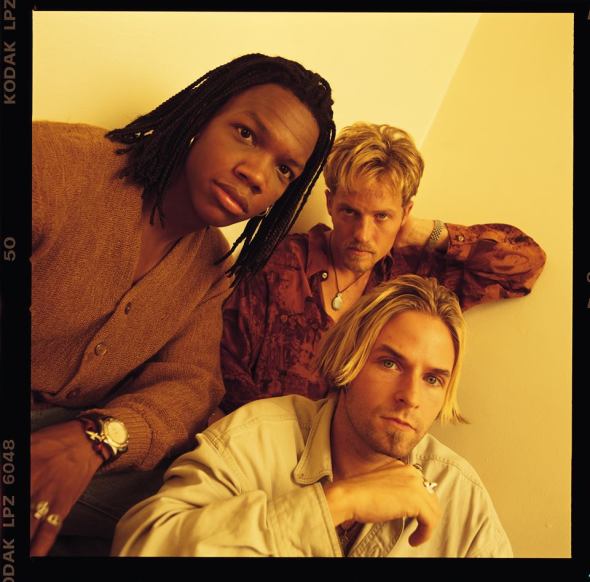 Christian artist Kevin Max has always looked to push his music craft beyond the normal boundaries of CCM and his peers. As a member of supergroup DC Talk, the trio obtained global success at unheard of levels for a Christian act which brought upon many Beatles like parallels. This brings up the all important question - Is DC Talk Christian Music's Beatles, and is Kevin Max its John Lennon?
In part three of our four part series with Kevin Max, we step outside the box of Christian music to discuss innovation in music and DC Talk's monumental success in their market. 
"I feel like the Beatles were the first band that encapsulated all of the great creative things that I like about music," Max said, "...Put all into a very short time span of music and accomplished more in that very short space than any artist that has ever done creatively. I'm not even talking about success."
"They were overrated for a good reason," he added.

When Beatlemania hit America in the early '60s, Paul McCartney, John Lennon, George Harrison, and Ringo Starr became household names and the go to band for innovation and pioneering music. Everything the fab four did was held on a pedestal reserved for genius and magic. Their impact was so great that even over 50 years later people still can't comprehend song structures, recording techniques, and ideas they came up with. The Beatles helped inspire generations of artists and their influence is still seen today.
In that same way DC Talk impacted the Christian music world. DCT never reached the fame of Beatlemania, but for a group heralded as the most "overtly Christian act" of all time, their Grammy's, Dove Awards, and MTV airplay can attest to the weight their music held. When a song called "Jesus Freak" can be heard on mainstream radio, it is a big deal.
Max said the Beatles' evolving style was a testament of them being creative enough to handle any type of music. They started as a Skiffle band, which transformed into rockabilly, and eventually into Middle Eastern orchestral music, pop rock, and folk.
"The four of those guys together brought something really interesting to the table. It's very similar to what Toby, Mike, and I were like as writers," he shared, "I do a certain thing, Michael does a certain thing, and Toby does a certain thing, but all together it creates this thing where nobody can ever sound like it."
DC Talk's trajectory started off unlikely as well. Their self-titled release was a blend of golden age era rap, soul, and gospel music. Their followup Nu Thang improved on the raps and turned into more of a hip-hop group which led to their first great jump in style, 1992's Free At Last. This record shifted the focus off Toby as an emcee with background singers and allowed all three members to share equal shine with harmonies and leads - not to mention top notch production that rivaled mainstream music. The album is an amalgamation of hip-hop, R&B, dance/pop, and slight tinges of rock. What came next however was most shocking, Jesus Freak.
Jesus Freak saw the band turn on its head and become a grungy pop rock band almost completely devoid of rap and gospel music. This groundbreaking landmark album put them on the map everywhere and made them serious contenders in music as songs charted well and received a lot of mainstream airplay. 1998's Supernatural mellowed out the heavy rock and brought the band into the contemporary rock world, and then just like that it was over. Much like the Beatles seven to eight year run of domination, DC Talk's run came to an end when they all went solo.
Toby ventured into the rap/rock genre that was extremely popular at the time while Michael Tait fronted his own short lived rock band. Max went deep and created something much different than what DCT was doing. He took some of those '60s and '70s influences and updated them into something new, and pushed the envelope of creativity in his own way.
"Anyone who has listened to me from the very beginning as a solo artist back from Stereotype B can tell I have Beatles influences in what I do," he admitted, "Being more of a John Lennon fan than Paul McCartney, I certainly see his hand on my songs." To see some of this influence in its highest form, check out Max's Cotes d' Armor and Raven Songs 101.
Max could not narrow down one specific song that he loves by the Beatles because to him it is too tough. He likes Revolver more than Rubbersoul, but feels they are among the best. He also enjoys Magical Mystery Tour, and the psychedelic stuff over the old stuff. "'Tomorrow Never Knows' vibe was more me than 'I Want to Hold Your Hand'."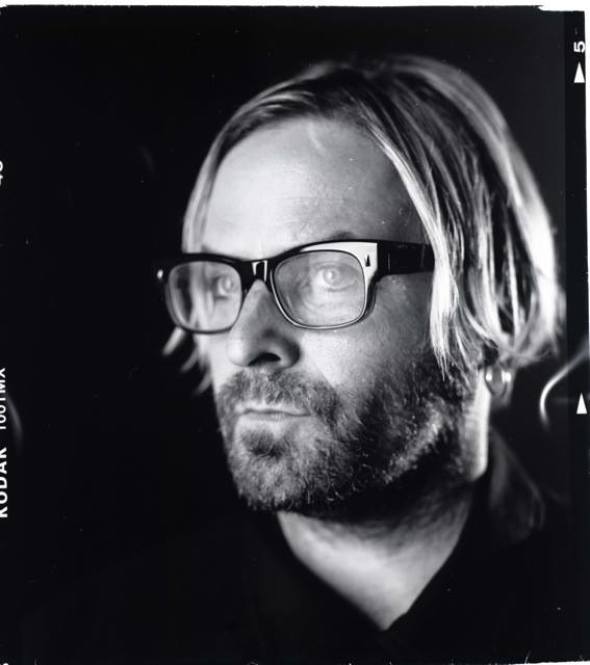 As stated in part two of the interview, Max said - "I've always kind have been an outsider in Christian music even though I was in one of the biggest bands in Christian music. I'm always a guy that's kind of constantly looking in from the outside, and when I do look inside I seem to be looking outside," he revealed. "I'm never ever completely comfortable in my surroundings. I write a lot from that place."
So to answer the question posed at the beginning of the article about DC Talk being the Beatles of Christian music, Max did not say it directly, but said he would "gladly" and "humbly" accept the comparison.

The final installment of BC's interview series with Kevin Max will be published on Monday. The singer will talk a little about his DCT bandmates, what 2015 holds for him, and his New Year's resolutions. Read part one of the interview where Max talks his departure from Audio Adrenaline here. Read part two where he talks about Broken Temples and the meaning behind the album here.
Max's PledgeMusic campaign has an unknown goal and is currently around 50% funded. As a Christmas gift to his fans and pledge supporters he released clips of the new album with the help of his kids.
"42% of the goal met, with 40 days left to go"¦. if we can make 1% a day happen, we have got this wrapped"¦ and it only means the best product and extra material for the listener"¦. Thank you to all who have supported thus far"¦ But we need your help to push through to the end!!! please consider telling your friends, or if you haven't already, choose something to Pledge for and we will make sure that you are not disappointed. Peace to ALL" he wrote on Facebook.
That snippet of Broken Temples can be seen here.