Trending News

|

November 28, 2014 12:46 EST
Immigration Reform News 2014: Pitbull Uses Obama's Immigration Order As Punchline At The 2014 AMA's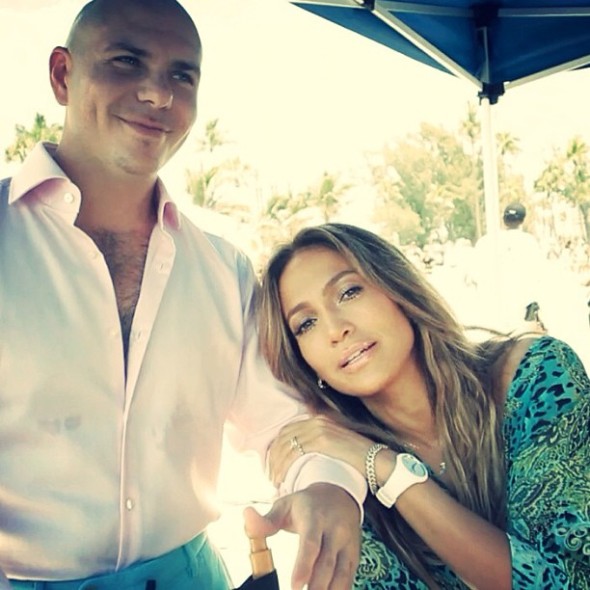 This year's American Music Awards host Pitbull began the show on a high note, even showing his comedic side as he dropped one joke after another, including a jab at President Barack Obama's Immigration Executive Order.
After Taylor Swift set the stage on fire with her "Blank Space" performance during Sunday's awards night, the rapper took the stage and began his introductions with Latino themed jokes.
During the AMA's, which were held at the Nokia Theatre in Los Angeles and broadcasted over ABC, the rapper began his monologue saying that despite people's knowledge that he's Cuban, American's think that all Latino's were Mexicans.
"Mr Worldwide" addressed the multi-racial crowd, stating, "We've got everybody here tonight: Black, white, Asian, Latinos-and guess what? President Obama says we can all stay! God Bless America!"
He also joked that when he hosted the awards night last year, ABC told him that the ratings increased by 142 percent after he spoke three Spanish words,"so get ready for three hours of just subtitles!" he joked, then went ahead to say a few Spanish phrases.
"That's another four million viewers! ... I'm the captain of your ship, I'm your pilot and I'm three drinks in!" he added.
However, the people behind the AMA's didn't seem to have found the jokes funny, as the rapper was quickly "phased out of the show."
After a series of performances, Pitbull didn't make a comeback on the stage, until it was his own turn to perform with Ne-Yo.
Additionally, at one point during the show, he even came out onto the stage to make an introduction, but the AMA team used an overhead announcer instead.
When he was finally allowed back on stage, it was only to make a brief announcement of the next act on the show.
Pitbull's stint during the AMA's garnered different responses from viewers, with one Twitter post saying: "Pitbull has poor comic delivery and minimal charisma, but he WILL encourage you to drink and MAAAAAKE SOME NOIIIIIIIIISSSSE."