Trending News

|

September 15, 2016 03:40 EDT
HTC Vive Quark VR News & Update: Headwear Goes Wireless After New Deal?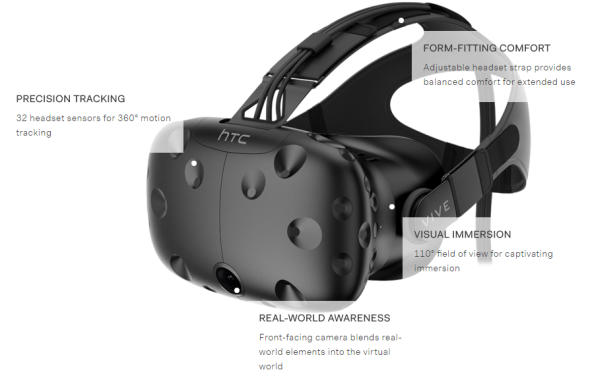 The deal between HTC Vive and Quark VR will address what users have been complaining since the virtual reality device was launched: wires. Now there's a bit of good news on that regard.
Pound-for-pound, HTC Vive could very well be the best headgear in the market today based on price point and capability. But the players are limited by the trailing wires that can constrain movement.
Technically, the HTC Vive and Quark VR deal news doesn't really mean a wireless gameplay since the Wi-Fi added to the Vive still connects to the wires on the headset, TechRadar reported. However, the player is no longer connected to the PC giving freedom of movement.
Meanwhile, Quark VR said that it hopes to produce a prototype of the HTC Vive Quark this fall. It admitted that there's a connection delay through the Wi-Fi connection, but they are slowly addressing that problem.
"We recognized the need of a wireless HTC Vive even before the successful platform was released," it said. "After its launch we organized a VR event that was free to attend in our hometown of Sofia, Bulgaria and the 1000+ visitors fell in love with HTC Vive."
But it said that most of those users could not fully immerse themselves in the game because of the cables on the feet and above their heads.
The HTC Vive and Quark VR news is welcomed considering hat only Samsung Gear VR managed to give a completely wire-free virtual reality experience. And there are more coming out in the market like the Alcatel Vision and XMG Walker VR.