Inspirations

|

May 22, 2015 05:10 EDT
Hillsong United's 'Empires' Continues to Stretch Boundaries of Worship Music [ALBUM REVIEW]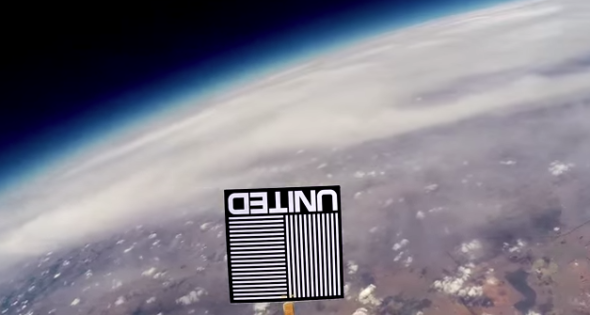 Hillsong United is set to release their highly anticipated album EMPIRES (Hillsong Music/Capitol CMG) on Tuesday, May 26 and BREATHEcast reviewed the album in its entirety. See what we had to say below:
The album starts off with a real Phil Collins feel. United's song "Here Now (Madness)" is clearly a different approach to worship music as the singer's smoky voice accompanies the music's infectious melody.
A BREATHEcast favorite, "Say the Word" has a really cool feel with both pop verses and hooks. The drums offer an exotic pattern that easily compels the listener to vibe to.
"Heart Like Heaven," "Streets Called Mercy," "Even When It Hurts (Praise Song)" tracks all have that synth-pop sound. United's single "Touch the Sky," we believe serves as a combination of all the sounds of the album, giving fans a glimpse at what to expect.
An album stand out is the band's song "When I lost My Heart to You (Hallelujah)" although a similar sound to the rest of the tunes musically, the simple words and sing-along chorus really strike at the core. It is perhaps the best worship song on the album.
"Prince of Peace" departed from the band's electro-pop sound for the majority of the song and consists of a beautiful lead acoustic guitar while the vocalist sings about the power of the God's peace.
The album's title track "Empires" has a more contemporary feel than the rest. Its triumphant sound is felt throughout the listening experience and the psalmist declares his freedom in King Jesus.
"Rule" is the up-tempo song that brings the album back to a lively feel with its traditional Hillsong ambiance.
"Captain" features the beautiful singing of what we believe is Taya Smith. The angelic melody and vocal performance is by far the best on the album and lastly the album closes with the passionate song "Closer Than You Know."
Overall BC enjoyed the latter songs of the album more than the rest. On Empires, Hillsong United continues to stretch the boundaries of worship music while experimenting and combining progressive sounds of EDM, Synth Pop and Contemporary music. If you are looking for music to meditate and reflect to, this is the album for you.
EMPIRES is available for pre-order now with three instant downloads - "Prince of Peace," "Heart Like Heaven," and the current radio single, "Touch The Sky, " which continues to hold the No.1 spot on the iTunes' Singles chart.