Trending News

|

October 15, 2014 02:20 EDT
'Grimm' Season 4 Promo Video Teases Fans: Captain Renard Lives After Being Shot?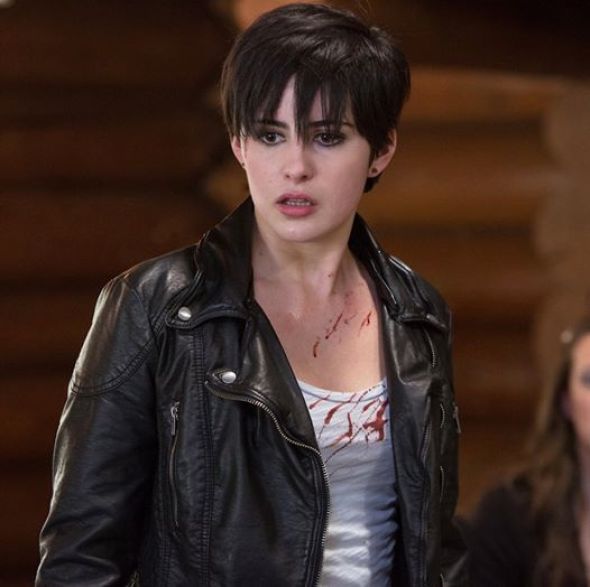 The new promotional photos for the upcoming fourth season of NBC's 'Grimm' are leaving fans wanting more.
NBC recently released the set of teasers ahead of the premiere of the new installment, which is set to air on Oct. 24. In one of the photos, a fancily-dressed Juliette Silverton, girlfriend of lead character Nick Burkhardt, played by David Giuntoli, can be seen staring at the floor with a startled expression. Another photo showed Silverton talking to Trubel, a drifter who possesses a Grimm's characteristics.
Meanwhile, new faces are also set to join the cast of the NBC hit show.
Actess Toni Trucks, who starred in 'Franklin & Bash', will play Deputy Janelle Farris in the upcoming season of 'Grimm'. Farris is described as a tough sheriff who sought help from Burkhardt in connection with a highway crime investigation.
Another new addition to the 'Grimm' family is actor Erick Avari. Avari, who previously starred in 'The Mentalist', will play a salvage-yard owner, whose business will catch the attention of Nick because it might be connected to the series of highway disappearances.
Aside from the new faces, four new types of Wesen will surprise the audience in the upcoming season. Wesens are creatures whose true appearances are only seen by Grimms. The new creatures are speculated to bring chaos to Portland, according to Entertainment Weekly.
Among these creatures is a part-man and part-octopus Wesen, which, according to the entertainment website, uses its tentacles to suck memories from its victim's head.
Season 4 will pick up the cliffhanger from the previous season. In the last episode, viewers saw Nick still trying to keep his secret from Adalind Schade, played by Claire Coffee, even after a romantic interlude. Fans will also see whether Captain Renard lives after being shot by an FBI agent.
'Grimm Season 4 will kick off with the first episode entitled, "Thanks to the Memories," which will be aired on NBC at 9 pm