Trending News

|

May 04, 2015 11:34 EDT
'Grey's Anatomy' Season 11 Spoilers: Amelia Confronts Meredith in 'Time Stops' [VIDEO]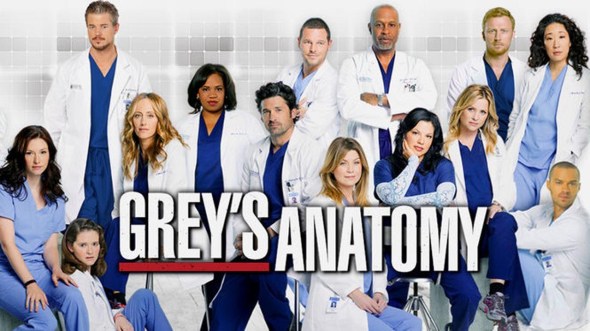 Though Derek (Patrick Dempsey) is dead, tension has just begun to build up in 'Grey's Anatomy,' as the medical television drama series on ABC draws to a close. In fact, with only one episode to go before the 'Grey's Anatomy' Season 11 finale, viewers ought to be ready to witness some surprising moments on the show, particularly between Amelia (Caterina Scorsone) and Meredith (Ellen Pompeo).
According to IB Times, the promo for the 'Grey's Anatomy' Season 11 episode 24 titled 'Time Stops' shows that the two sister-in-laws will ram heads over the surgeon's fate. It appears that their fiery fight may actually destroy their relationship.
According to the official synopsis of the upcoming episode, Amelia will be seen confronting Meredith over the latter's decision to take her brother off life support after his tragic demise and without consulting her. Amelia expected that Meredith would at least talk to her before doing so.
In the promo, the neurosurgeon is seen telling tearfully, "I could have saved him." However, Meredith says that Derek was brain dead and the talented doctor could not have done anything to bring him back. Subsequently, Amelia brings up a valid point saying that since Meredith took the decision to end Derek's life, she could not even say goodbye to her older sibling.
Amelia says, "How could you do it? I didn't get to tell him goodbye because of you."
The fact is Meredith acted alone in making the decision to end Derek's life and fans have been speculating when Amelia would go crazy over her the decision of her sister-in-law to stop the unexpected steps being taken to keep Derek alive.
In the previous episodes, episodes 22 and 23 that was a two-hour event covering the course of a year, everything seemed to be excellent between the two sisters-in-law when 'She Leaves Home' concluded. Earlier, Meredith escaped from Seattle with her children (Amelia's niece and nephew) without informing her sister-in-law where she was going. Nevertheless, when Meredith returned home after giving birth to her daughter Ellis, everything was forgiven and Amelia embraced her sister as well as her newborn niece with open arms.
But with Derek's death - Meredith deciding to take Derek off life support without consulting Amelia, starts sinking in slowly, Amelia starts taking it out on Meredith in the same manner she did to Dr. Weber (James Pickens, Jr.).
According to the synopsis of 'Time Stops,' a "catastrophic event" will take place at Grey Sloan Memorial Hospital in the upcoming episode, compelling the doctors to "put their emotions aside."
'Grey's Anatomy' Season 11 episode 24 titled 'Time Stops' will air on Thursday, May 7, at 8 pm EDT on ABC.