Trending News

|

July 04, 2016 10:25 EDT
'Gran Turismo Sport' News: Racing Game To Feature FIA License, New Car Models, Parts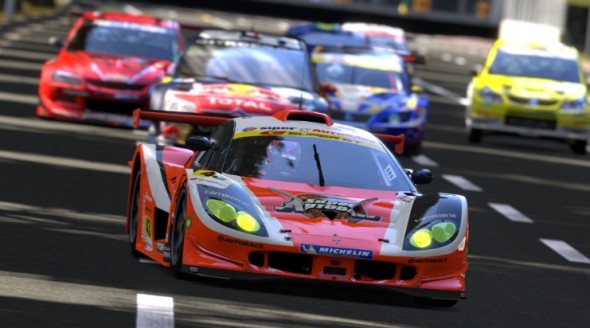 Along with a new model and original parts, details on "Gran Turismo Sport" FIA license have surfaced.
Polyphony Digital has worked hand in hand with the official FIA motorsport governing body to yield a complete FIA licensed racing campaign for the upcoming title, iDigital Times has learned.
As per the publication, a special FIA digital license is set to be pivotal to the gameplay, such as participation in the races. It is further revealed that the license mimics the real FIA racing licenses needed to participate in real racing events, which makes "Gran Turismo Sport" and FIA racing season raise the gameplay to a higher bar and not just a marketing gimic.
Players have to complete three requirements in order to secure an FIA license, according to GT Planet. As per the publication, players have to accomplish the Racing Etiquette Mode, which contains guides and tests on safety car protocols, cautions, signals, flags, and proper driving conduct and etiquette; get silver or better results in all of the Campaign Mode events; and preserve Driver Class and Sportsmanship Points.
In other news, Kazunori Yamauchi said that "Gran Turismo Sport" is set to offer a new level of innovation, since the release of the first "Gran Turismo" game, as per IGN. According to the publication, this "innovation" had been "stripped" and "rebuilt" from scratch for its upcoming release on the PlayStation 4.
It is revealed that the forthcoming "Gran Turismo Sport" is set to feature lavish car models, along with" clean, elegant menus," and "nuanced driving dynamics." With such details, it is assumed that gamers are set to face a brand new automobile racing game that provides a brand new gaming experience across various gaming platforms.
"Gran Turismo Sport" is set to be released on Nov. 15.