Trending News

|

July 27, 2015 10:23 EDT
'Gotham' Season 2 Spoilers: Michael Chiklis Joins Cast to Portray Captain Barnes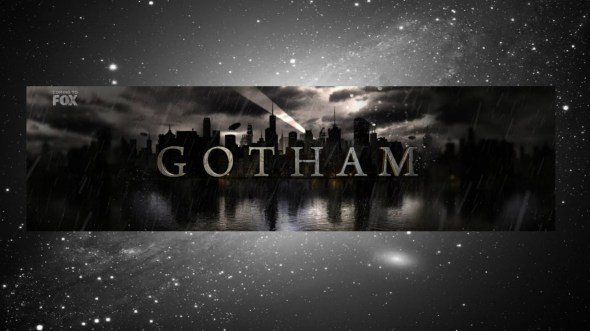 Latest reports state that Emmy Award-winning actor Michael Chiklis has joined the cast for a recurring role in the Fox crime drama television series 'Gotham.' Chiklis will be portraying the character of Captain Nathaniel Barnes in the upcoming Season 2 of the hit show.
According to IB Times, the introduction of Chiklis in the role of Captain Barnes is a welcome change, especially following a string of actors playing villainous roles in the series. In any case, series protagonist Detective Jim Gordon, portrayed by Benjamin McKenzie, will be requiring all the assistance that he can get.
Recently, the producers of 'Gotham' told TV Line, "Barnes is a hero and a mentor, someone with whom he can share the burden of heroism. Captain Barnes proves himself to be a strong ally to Gordon. ... But one day he will make an equally powerful enemy."
According to the description of the character provided by the producers, Captain Barnes has built of a fiber quite similar to that of Gordon's profile. He joins the Gotham City Police Department and moves around like a tornado. TV Line reports that similar to Gordon, Captain Barnes is also not afraid of going after enemies both within and outside the force.
In 'Gotham' Season 1, viewers saw Gordon making a name for him after he abased a few notorious criminals and also humbled several unscrupulous cops from inside the police force. In fact, Gordon earned a lot of respect, in addition to many enemies along the way. It seems that Capt. Barnes will also pursue the same principle, and he is not afraid even to make enemies while doing his job.
Meanwhile, a whole host of villains are already lined up for 'Gotham' Season 2. Most noteable among them is the Penguin, who will be joined by The Riddler, Joker, Theo Galavant, Tigress, Mr. Freeze and Silver St. Cloud, among others.
An earlier report in TV Line said that during the San Diego 2015 Comic-Con panel interview with the producers, they revealed that 'Gotham' Season 2 has already been dubbed the "rise of the villains." Hence, there is a need for some reinforcement on the side of the heroes.
Meanwhile, young Bruce Wayne will also be exploring his dual personality, and he will finally evolve into Batman.
Cinema Blend reports that very recently, Chiklis starred in 'American Horror Story: Freak Show.' In addition, he also appeared in 'The Shield,' 'No Ordinary Family' and 'Vegas.'
'Gotham' Season 2 will premiere on Monday, Sept. 21 at 8:00 pm ET on Fox.