Trending News

|

August 25, 2015 09:54 EDT
Google New 'Internet Bikes' News: Search Engine Giant Unveils Program to Empower Rural Indian Women [VIDEO]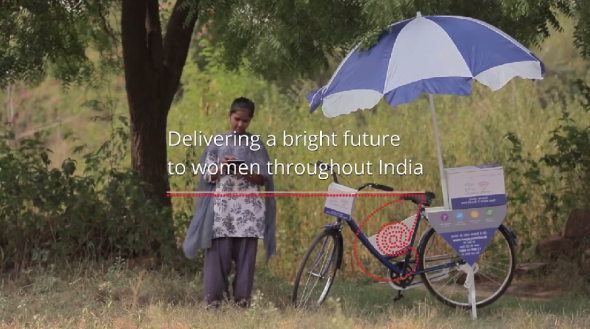 In a novel initiative, Google has launched "Internet bikes" with a view to provide fundamental training on the usage as well as the advantages of the Internet to women in rural India. The program, christened "Internet Saathi" (denoting Internet Friend) involves providing 1,000 specifically designed bicycles with computer and Internet facility to women residing in remote villages of Jharkhand, Rajasthan and Gujarat.
The initiative was recently launched in Dasua village in Rajasthan.
IB Times, UK, quotes Google as saying that the initiative, which is supported by Intel and India's corporate giant Tata, will help in bridging the technology gender divide in India. According to a 2014 report, mere 12 percent internet users in rural India are women.
The Mountain View-headquartered tech titan further stated that the operator of the bicycle would be somewhat similar to the village postman, who, not long ago, used to be the sole point of contact for the village with the outside world, both in terms of information as well as communication. As per the "Internet Saathi," the bike would remain in a village for a minimum of two days every week for a period of anything between four and six months.
It is expected that the program will create awareness among the rural women and provide them with adequate training so that they are confident of accessing the Internet independently. Google aims to reach 4,500 villages covering 500,000 women across rural India during the next 18 months via "Internet Saathi."