Inspirations

|

March 03, 2015 09:48 EST
'God's Not Dead' Named Most Inspiring Movie of 2014 at Movieguide Awards [VIDEO]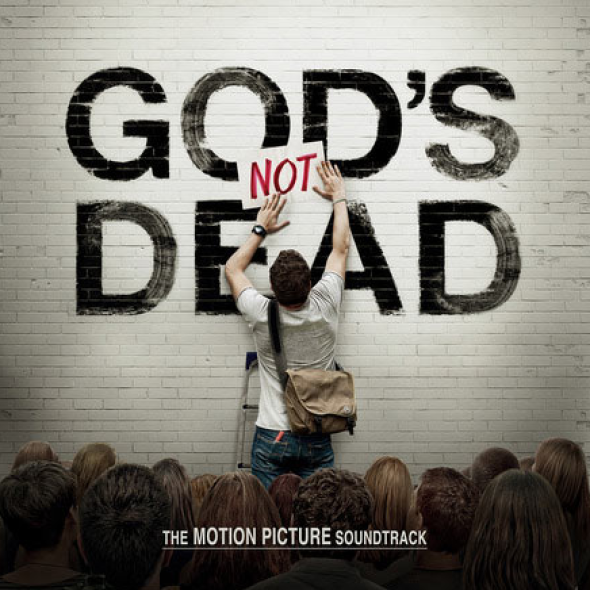 'God's Not Dead' took top honors and was listed in the top 10 movies for families at the 2015 Movieguide Awards
Pure Flix Entertainment's best-selling film and DVD 'God's Not Dead' was highly honored at The 23rd Annual Movieguide Faith & Values Awards Gala. The film received two awards, including being named in the Top 10 Movies for Family and the Epiphany Prize for the most inspiring movie of 2014.
Among those accepting the award for 'God's Not Dead' included stars from the film Shane Harper, Cory Oliver, director Harold Cronk, writer Cary Solomon, and producers Michael Scott, Elizabeth Travis, David A.R. White, and Russell Wolfe. Wolfe, who is fighting the disease ALS, received a standing ovation for his continued brave battle, and a special prayer from Movieguide founder Ted Baehr.
The Epiphany Prize, in partnership with the John Templeton Foundation, awards $100,000 to "encourage the production of feature films and television programs which are uplifting inspirational and acknowledge God's love, His mercy and His grace."
"We are grateful and humbled by the Movieguide awards presented to Pure Flix, and equally thankful to everyone that helped make 'God's Not Dead', one of the highest grossing indie films of 2014," said producer Michael Scott. "This time has also allowed us to honor our business partner, brother, and friend Russell Wolfe through his testimony that continues to remind that God is good all the time...and all the time God is good."
Movieguide Faith & Values Awards gives honor to television and film projects for the previous year for their "entertainment value, for craftsmanship and for creating programming that is uplifting, inspirational, moral and redemptive."
The show, which also featured a performance from Grammy Award-winning rapper Lecrae, members of the "Duck Dynasty" clan and a surprise appearance from 25-time Grammy winner Stevie Wonder in a live tribute to Andraé Crouch, was broadcast on ReelzChannel.
For more information on 'God's Not Dead' visit www.PureFlix.com.