Trending News

|

July 15, 2016 09:37 EDT
'Girl Meets World' Season 3 Episode 8 Spoilers: Love Triangle Started Between Maya, Riley And Lucas?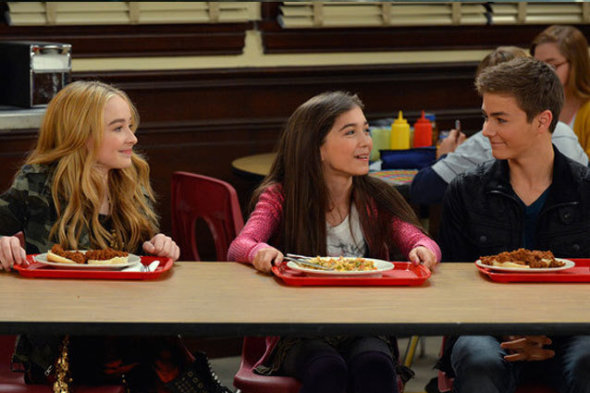 The next episode of "Girl Meets World" season 3 will see a growing tension between Maya, Riley and Lucas, whose complicated love triangle started to build up in the previous season. In the upcoming episode, fans can expect a lot to unfold in their relationships.
In the episode titled "Girl Meets True Maya," viewers of the series saw a different kind of Maya. It may be recalled that in the previous episode, she was struggling with her identity as she began her journey through high school life.
Now that Maya is in a new environment, she will start asking questions not only about her purpose in life but her friendship with Riley as well. In episode 8 titled "Girl Meets Ski Lodge," Maya, Riley and Lucas will confront each other to discuss the complexity of their relationships.
According to speculations, the three of them will go on a ski trip and their interaction will help them shed more light on their personal issues.
While the upcoming episode is expected to deal with mostly sad issues, not everything is going to be sad. The previous episode saw the engagement of Shawn and Cheryl, and everyone is happy about the fan-favorite boy falling deeply in love again after his devastating breakup with his long-time girlfriend from "Boy Meets World," Angela.
Writers of "Girl Meets World" recently teased that one of the future episodes of the series will be titled "I Do," so fans can expect the two characters to tie the knot soon.
"Girl Meets World" airs Friday nights, 8:30 p.m. on Disney Channel.