Trending News

|

March 26, 2015 12:15 EDT
'Furious 7' Cast News: Jordana Brewster Appears on the Cover of Bella, Talks Paul Walker in Interview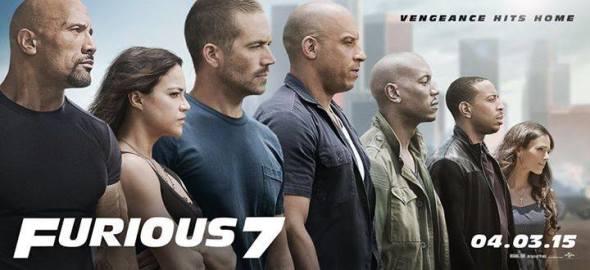 'Fast & Furious' star Jordana Brewster is on the latest cover of Bella Magazine for their special beauty issue. The Hollywood actress who plays Paul Walker's love interest in the film remembered her co-star and praised him for being "the most amazing person" she knows.
Also, Brewster talked about how important family life is to her including the family she found within the hit movie series. The late Walker who tragically died in a car crash last November 2013 at the age of 40 left his fans and his co-stars including Brewster devastated and of course heart broken.
"He was the most amazing person," the 34-year-old actress said as she remembers the late Walker who is also in the appearing in the latest upcoming film, "And I'm constantly reminded that he is not here. It's very strange and so completely wrong," she added.
Brewster also mentioned during her interview with the magazine how much of a family they are within the cast members of Fast & Furious movie franchise. "We've been a family since 1999 and are fortunate to have one another; it's what is getting us through this," Brewster continued.
Speaking of families, Brewster is also apparently a family person herself in her own personal life. The actress revealed how important it is to spend time with her son even bringing him sometimes during one of her sets.
"I always feel guilty not being with my son," Brewster admitted adding, "I won't go longer than two nights being away from him." The actress, since having a baby through a surrogate with husband Andrew Form in 2013 had been quite picky in choosing her projects to make sure she had time for her family.
"I pinch myself that I chose this job," Brewster continued as she explains how much she loves her work but how happier she is when she is with her family. "I am happiest when I hear my son giggle," she gushed. "He has the best laugh I have ever heard," she said.