In the Spotlight

|

February 16, 2015 04:07 EST
Former Porn Star Brittni Ruiz Finds God While Battling Drugs, Suicide, Anorexia, & the Persona Jenna Presley [INTERVIEW]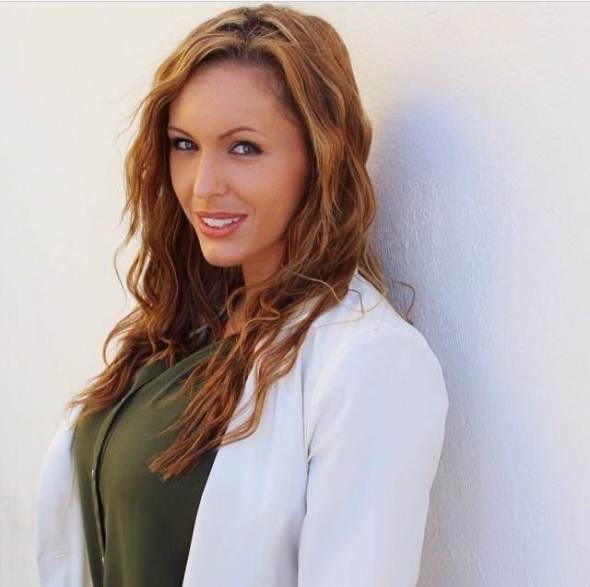 Brittni Ruiz is among one of the truest testimonies of a life being turned around and transformed into something miraculous. Ruiz, known more by the name Jenna Presley, is an ex-porn star that decided to dedicate her heart to Jesus and share how she was delivered from a world of sex, drugs, suicide, and an eating disorder.
From 2005 to 2012 and beginning at 18-years-old, Ruiz starred in roughly 300 pornographic movies and scenes. While in the industry, the actress was heralded for her work gaining nominations from the Adult Video News Awards and winning one Night Movies Award. However, while enjoying success, fame, and money - under the surface, Ruiz was a mess. She battled depression, anorexia, and a bad drug habit that helped her get through her vigorous almost daily porn shoots.
Taking a step back to what brought her to this place of despair, Ruiz had a tough upbringing and admitted she never received the type of love a little girl should get from her mother. There was a constant clashing and lack of affection between the two, which ultimately caused her to have self-esteem issues when it came to her body and looks.
Ruiz struggled with anorexia mainly from ages 15 - 17 and a tabloid magazine was what sparked it all. The pictures and stories made her insecure, as she was feeling bad about herself and her weight. "I wanted to look beautiful," she admitted to BREATHEcast. "They are getting this praise for being thin, I can do that too."
She set out to lose 10 pounds and that quickly became 20. Things became so drastic with her weight that before long she hit the 70-pound mark. It was then her mother discovered and read her diary, which revealed Ruiz's deep secret. However, the immediate results did not help as her mother forced her into a mental institution because they could not afford better care. From there she went to a few outpatient groups but none of that seemed to stick.
Ruiz said her mother was very controlling growing up, so her anorexia and consumption of food was something she could control on her own. "It was a terrible time in my life...if you were skinnier your mom would love you," was one of the lies that ran through her head as she fought to get her life in order.
Now all these years later she can say, "I truly believe that I've been set free. I don't deal with anorexia anymore; I don't deal with drug addiction or alcohol anymore. I don't even have the desire anymore for those things. If you truly believe in God, He is going to set you free."
Even with the chaos of her teenage years, this is only scratching the surface of the next few years of her life. While still underage, Ruiz managed to get into a club in Tijuana, Mexico. After becoming a frequent visitor, she convinced the owners to let her strip and dance. Growing up in Chulo Vista, California, which was not too far away, the little border hop was a welcome escape to a place where the men thought she was beautiful and she could receive all the attention she deeply needed and craved.
It was there that representatives from an adult movie company discovered her and asked her if she was interested in making "romance movies." That offer was the young and fresh faced barely legal girl's ticket out of her miserable life and onto something she deemed would be much better.
Ruiz shared that when starting out people would tell her how beautiful and wonderful she was, but after that "honeymoon" faze things became very real for her.
"Within the first few months I caught gonorrhea" she revealed, and said management told her "'All you have to do is get a shot it's gonna go away'" She had thought everyone in the industry got tested, and paused for a second before pushing ahead, as she thought about her life up to that point. She nevertheless continued on.
A few months later she started using cocaine after a director said she needed to lose weight. This came just eight months after being released from her outpatient stint with anorexia. Immediately it brought back traces of her eating disorder and also a drug problem. "I thought I was beautiful and he's calling me fat."
"After about a year and a half I said to myself, 'I am so done in this industry'," she explained. "'I can't stand the fact that I'm an addict. I can't stand the fact that I caught gonorrhea four times'... It was really bad at about that year and a half point."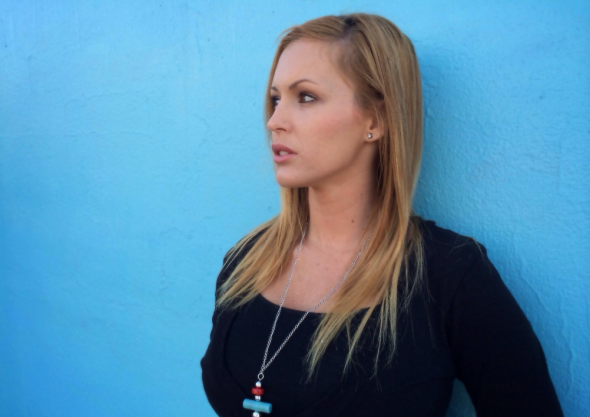 She was left to wonder what she could possibly do with her life after shooting over 300 adult films, and doing so everyday. Then more lies popped into her head, "My family is going to think I'm a failure, and that I can't do anything right, and no one is going to hire me."
Interestingly enough, the notion of what Ruiz thought her family would think of her if she failed was very twisted in its own right. Could a family be upset at a failed porn career? Again, these were thoughts placed in her head by the "enemy."
"I have family members who are very supportive of everything I do regardless if it's good or bad... kind of from that world standpoint, ride or die," she told BC. "Then I have people like my grandmother's were pretty vocal like 'Why are you doing this? What's wrong?' I think it became that elephant in the room with my family."
Ruiz decided to stick her porn career out and live the perceived "glamorous" lifestyle of someone whose face had become known by thousands and even millions. It was during this time that depression slowly crept in along with her drug addiction and abusive relationships. One of these relationships involved her partner being murdered by gang members right in front of her.
When asked if there were any good times during this period she said, "I'm sure there were but not many."
"Many of my days were spent just laying around, I was very depressed... I was engaged twice during my seven years in the industry. I was in love with being in love so I kind of wrapped my life around the men in my personal life"
She continued, "A lot of my time was spent just really depressed. I would lie on my couch and probably watch TV for 12 to 14 hours and then go to sleep when I wasn't working...I didn't have much of a life at the time."
Ruiz's life had hit its ultimate crossroads, and she was sick of it. The thought of suicide became a welcome idea in her mind and one night when she was ready to do it, the voice of God hit her. In an instant, this nightmare began to take the shape of an extraordinary redemption story that shows off the true power of God.
Be sure to check back with BREATHEcast tomorrow as we continue Brittni Ruiz's incredible story in part two of our interview profile.
For more information of Brittni Ruiz click here. Read part 2 here.