Trending News

|

June 29, 2015 10:16 EDT
'Fast & Furious 8' Cast News, Release Date: Eva Mendes As Undercover Agent Monica Fuentes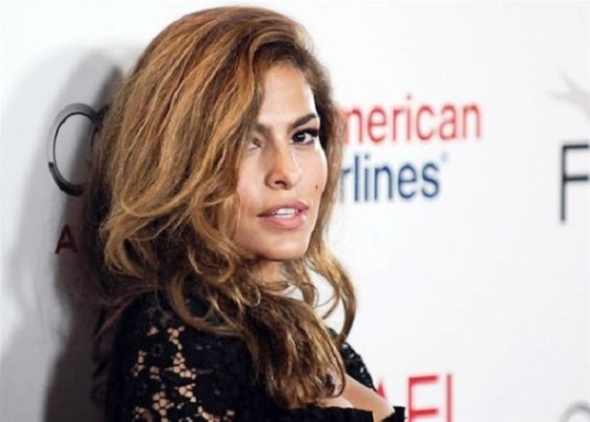 Two months have lapsed since the release of 'Fast and Furious 7' and now fans are already eager to learn about the upcoming installment of the action movie franchise centering on illegal street racing. If latest reports are to be believed, Eva Mendes is likely to return in 'Fast & Furious 8' to essay the character of the undercover agent Monica Fuentes.
According to a report in Christian Today, fans of the movie franchise are currently engaged in speculating who plays who in the eighth installment of 'Fast & Furious.' Latest reports claim that Mendes will be reprising her role from 'Fast & Furious 6.'
For the uninitiated, Mendes first appeared in '2 Fast and 2 Furious' which released in 2003. In addition, she did cameo roles in 'Fast & Furious 5,' which released in 2011. In this movie, Mendes reported that Letty Ortiz was alive and doing fine.
A report in KpopStarz states that in the eighth installment of 'Fast and Furious' franchise, Mendes' character will be seen stir up the romance between Dominic (Vin Diesel) and Letty Ortiz (Michelle Rodriguez).
In the meantime, Rodriquez speculates that she and Mendes' characters would avoid having a face off. On the contrary, they will "unite." Metro reports that when Rodriguez was asked to express her views on the plot and the casting of the upcoming movie, she responded, "I think that first off, girls should stop fighting each other and we should start uniting for once."
Rodriquez went on to add that, as of now, everything is speculation until production commences.
According to reports, in addition to Mendes, Rodriguez and Diesel, Kurt Russell will also return to reprise his role as Mr. Nobody. At the same time, Dwayne "The Rock" Johnson will also return, alongside Jason Statham.
There are rumor that Cody, late Paul Walker's brother, will also be a member of the cast. In 'Fast and Furious 7,' Cody played his brother's double.
A report in Master Herald stated that in a number of interviews, Diesel revealed that the next installment of 'Fast &Furious' franchise will be set in New York City. He also shared that Russel will have a "meatier" role in the upcoming movie.
James Wan, who directed 'Fast & Furious 7,' will also direct the eighth movie. 'Fast & Furious 8' is scheduled to release on April 14, 2017.