Trending News

|

October 17, 2014 02:40 EDT
ESPN 'League of Legends' World Championship Final Live Stream: Watch LoL Cup Match Free Online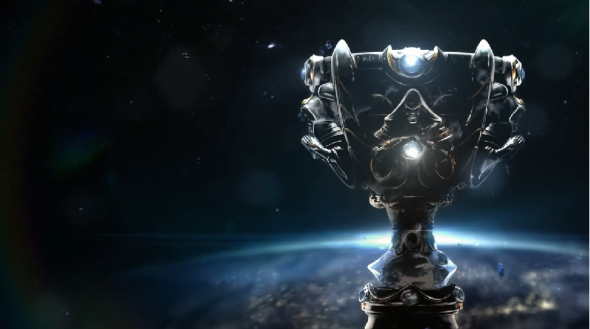 ESPN and Riot Games have banded together to air the upcoming finals match in the 'League of Legends' World Championship 2014 tournament on Sunday, October 19. The match between Samsung White and Star Horn Royal Club will air at 2:30 am EST via ESPN3 live stream.
The LoL World Championship will take place in front of a sold-out venue of 40,000 fans at the Seoul World Cup Stadium. ESPN MediaZone mentions in their release that "Imagine Dragons will also be performing live with their hit new song 'Warriors'."
The live stream will be available "on smartphones and tablets via the WatchESPN app and streamed on televisions through Amazon Fire TV, Apple TV, Chromecast, Roku, Xbox 360 and Xbox One."
Additionally, ESPN MediaZone made mention that the stream will come at "no additional cost to fans who receive their high-speed Internet connection or video subscription from an affiliated service provider."
Tune into the ESPN live stream at the aforementioned date and time here.
The World Championship 2014, also known as the Season 4 World Championship, has a prize pool of $2,130,000. The tournament is single elimination and follows a standard bracket format.
The World Championship tournament started on September 9, and is the first championship to be on the road with group stages being played out in Singapore and Taipei, Taiwan. Next the matches moved to Busan, South Korea for the quarter-finals in October, and now, the semifinals and grand final will be held in Seoul, South Korea.
While ESPN is bound to have their own video highlights, as mentioned in the release, "ESPN will also integrate video highlights from the competition across its digital platforms," Riot Games will have their own live stream feed.
Fans can also check out Riot Games' Twitch TV Live Stream.