Trending News

|

June 29, 2016 11:59 EDT
'Doctor Who' Season 10 News: Star Pearl Mackie Takes New Role As Lord's New Assistant?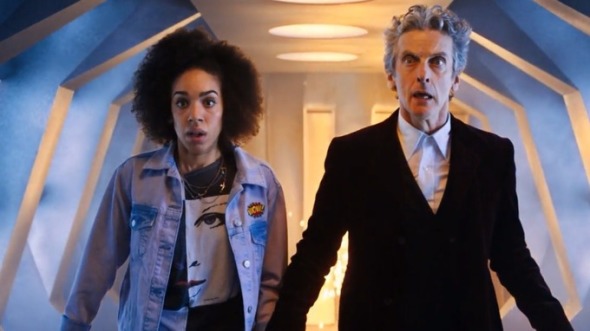 "Doctor Who" is back in production for season 10, and actress Pearl Mackie can't be any more excited to take on her new role as Bill.
The official Twitter account of "Doctor Who" provided a sneak peek of the ongoing production of the series. Most of the tweets included a photo or a video and gave a preview of the new cast member.
In one of the videos, Mackie is shown exclaiming "It's my first day on location! It's mad, it's really exciting. There's loads of fans!" As the actress continues touring around the location, she says "Look, it's snowing in June!"
Sometime in April, the team behind "Doctor Who" revealed that Pearl Mackie will play the role of Bill in the series, the newest assistant for the Time Lord. She will replace Clara Oswald who unexpectedly died back in season 9. News about Mackie's enlistment in the show has generally delighted fans, and viewers are already excited to see her and learn more about her character in the upcoming installment.
Reports say that Bill will bring a new perspective to "Doctor Who." Narrative-wise, her character as the Time Lord's assistant will be very interesting since she is a newcomer and has very little knowledge about the situation, unlike Clara who was already familiar with the things going on in the world of the Twelfth Doctor.
Meanwhile, there are rumors saying that Clara will reappear in season 10 as she reunites with the Twelfth Doctor in an undisclosed scene. This was revealed by Capaldi during the Awesome Con held in Washington D.C. this month.
"Doctor Who" season 10 is expected to return on BBC in 2017.