In the news

|

January 08, 2014 03:46 EST
DMX Talks About Becoming a Pastor and How He Feels about Eminem Being 'Rap God'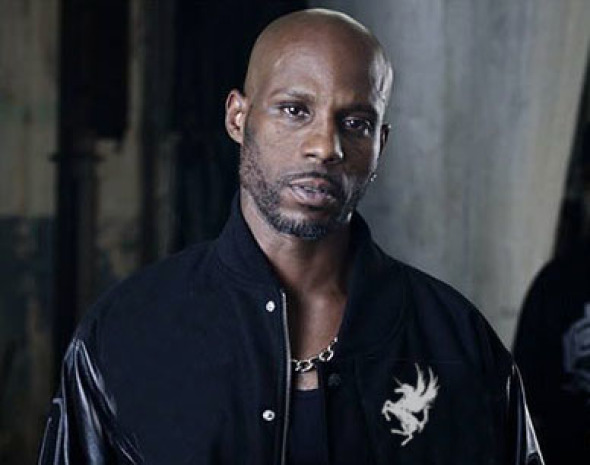 Rapper DMX was recently interviewed by Bulgarian urban media outlet 359HipHop, where he discussed his aspiration to eventually become a pastor, his legal troubles, and Eminem's "Rap God" status.
X has been very sucessful in the rap industry selling over 30 million albums, gaining international acclaim. 
The sit down with 359HipHop starts out with the rapper expressing how thankful he is about being able to continue to perform and people who are helping him along the way. The interview takes a turn for the worse when questioned about his run ins with the law and being jailed.
"I been a free man. The last few times I got locked up, I got locked up for hours at a time," he frustratingly responded.
Rapper Eminem released a song off of his new album MMLP2 titled "Rap God" when asked if he thought Eminem was a Rap God. DMX responded, "I don't know what Eminem is. I know he's a talented artist, we have a good relationship." He goes on to tell the reporter not to try and start "random beef."
When asked about his religious aspirations. The rapper said he was "spiritual" not religious.
"I will not be a priest. I will be a pastor. I'm already a deacon. I will be a pastor."
The rapper first mentioned his "call" of being a Pastor during an interview he did in prison in 2012.
He said in his prison interview that upon getting out he would give his first sermon in the church. "That's gonna be like incredible for me and I hope it'll be incredible for the congregation of that church," adding, "I hope I'm able to reach somebody you know and touch somebody and bring them closer to the Lord."
DMX said when he was in prison there was a messenger to tell someone "Jesus loves them."
X also said he would release a gospel album which is still in the works. You can see his prison interview in its entirielty here.
He made headlines in October when he was spotted reading the Bible to a fan outside of a restaurant in Los Angeles, Calif.