Artists

|

October 25, 2018 11:44 EDT
Devon Golder Teams Up With The Fugees' Wyclef Jean For "I Talk To God" Music Video, Single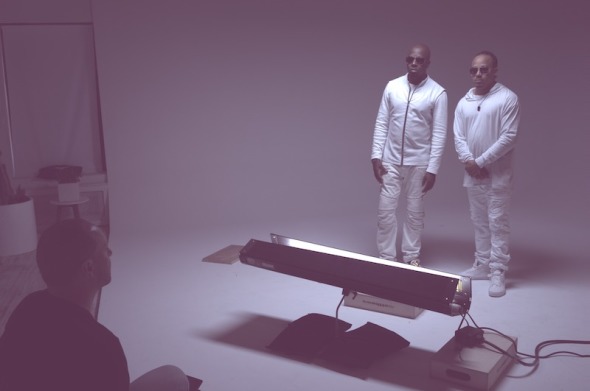 Indianapolis native Devon Golder has teamed up with Grammy Award-winning and multi-Platinum selling artist Wyclef Jean, formerly of The Fugees, for the new music video and single, "I Talk to God," releasing via Ear Candi Music Group and Tyscot. Having previously co-written or produced songs recorded by the likes of Missy Elliot, Shakira, Lil Kim, Cassidy, Lyfe Jennings, Danity Kane, and even pop music legend Paul Simon, "I Talk to God" marks new musical territory for Golder.
One day, Golder's co-writer Kris Kelly was playing a guitar loop to him. On the spot, Golder began writing down the lyrics, word for word.
"I' sat on the song for a while," Golder confesses. "I just came to the point that after making all of the secular music and living that city life, everything in my life seemed to be falling apart."
"I said to myself, who am I to write a spiritual song? I've smoked weed, I've been in the club. I can't make this kind of song," he remembers. "Then, I started to think, 'why can't I do it?' Everybody has flaws. Nobody's perfect. We've got a world full of everything, why can't I talk to God through my music because my life doesn't line up with yours?"
Golder was on tour with Jean earlier this year and shared the song with him just to get his critique. At the time, a member of Jean's family was dying of cancer and Golder says that, "Clef said the song spoke to him." It touched him enough that he raps on and appears in the music video that was shot by PhillyFlyBoy.
"I think it's a great time for the song," Golder says. "You don't have to go to a building to talk to God about your issues. You can talk to him anywhere, at any time."
The "I Talk To God" music video will officially release to iTunes on Nov. 9. The audio version of the song will be available for digital pre-order and streaming pre-saves on Nov. 2 with permanent download release set for Nov. 30. In the meantime, fans can view the video on YouTube via the link at the end of the article
Click below to watch the official music video for "I Talk To God" (feat. Wyclef Jean), or click here to watch it on YouTube: