Families

|

November 05, 2014 11:50 EST
Darlene Zschech Cancer Update: Singer Opens up About Overcoming Long Battle & Anticipates Christmas Season with Loved Ones [READ POST]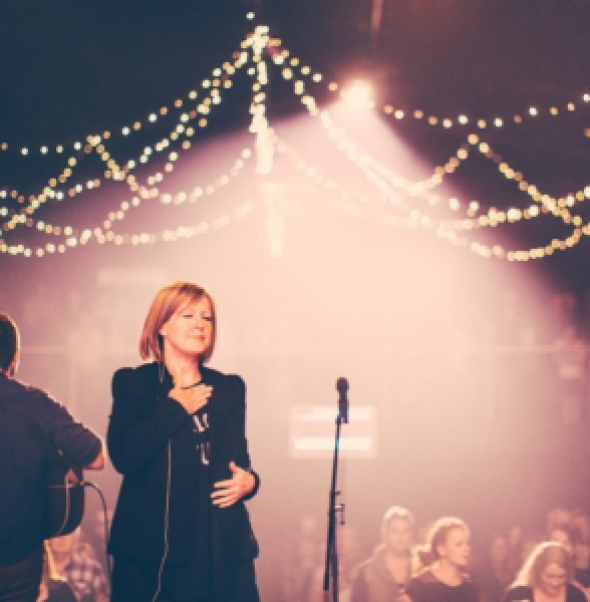 In a recent blog post, beloved psalmist Darlene Zschech described how she feels now after battling cancer for almost a year, claiming cancer has changed her.
Zschech announced on her blog in December that she was diagnosed with breast cancer after attending a routine mammogram. Now free from the cancer and finally able to worship at church again, she shared her current state with her beloved fans.
"After 11 long and grueling months, I am finally starting to feel like my body belongs to me again," she wrote, "like my heart has capacity in it again for the new, and to be honest, spiritually I feel like a different person."
Zschech explains that she feels "like everything is new," stating she is metaphorically diving into new waters. The singer traveled to minister for the first time since her cancer ordeal and maintained she is grateful. "Even though I'm a little bloated due to some of the drugs I now take, and my mind still gets a little fuzzy," she said.
"Cancer changes you. I feel I am living and will continue to live with much greater intentionality," Zschech confessed, "I am even honouring my body with more intention as every single day I am eating with intention (no sugars, loads of greens), I am resting with intention, and feeding my spirit in a deeper and 'unhurried' way."
She shared the scripture, John 10:10, that says, "Jesus came to give us life in all its fullness," and the psalmist wrote that that is where she intends to live by the grace of God.
Zschech's husband and children have been a huge support to her and she says they are all really well now too. "It does take quite a long time for everyone to decompress, get out of fight or flight mode, and take some deep enjoyable breaths," she explained, "We have taken a couple of mini holidays to find our rhythm and flow, and again, by Gods grace, the family is emerging stronger than ever."
The former Hillsong worshiper ended her blog by stating she cannot wait for the holidays. "I mostly missed Christmas festivities last year, I have personally named this Christmas the year of double blessing!!" she declared, "Not in receiving gifts, to be honest, there is nothing I need. No, I am interested with being with the people I love around great food, inspiring conversation, and loads of laughter."
Many have labeled Zschech as a "pioneer of the modern worship movement." Her biggest song to date is, "Shout to the Lord" as it has become one of the most famous modern worship songs of all time being sung by an estimated 25-30 million churchgoers since the song's release.
Continue to keep the well-respected worshiper and her family in your prayers as they settle back into to every day life spreading the gospel of Jesus Christ.