Inspirations

|

July 22, 2015 11:57 EDT
Cincinnati Reds' Michael Lorenzen Gets Love From Lecrae for 116 Tattoo; Christian Pitcher Aims to be a Difference Maker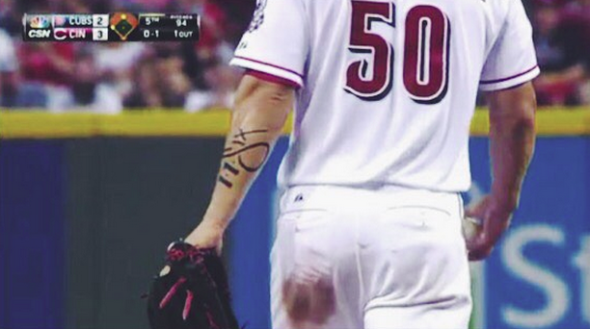 Cincinnati  Reds pitcher Michael Lorenzen is a Christian and a big time fan of Lecrae and the 116 Reach Records crew as he has their emblem tattooed on his arm.
The bold stance by the MLB pitcher has not gone unnoticed by Lecrae, as he tweeted out - "Shout out to @Lorenzen55 for being #Unashamed"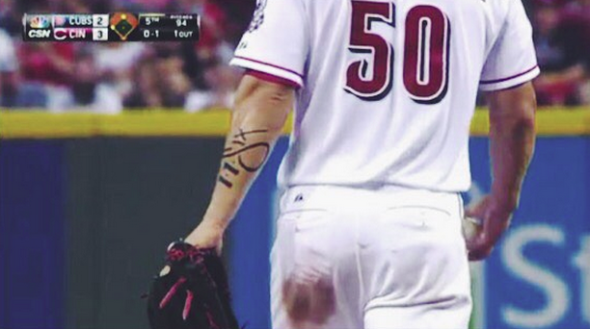 Millions of people get to watch Lorenzen pitch on TV with every start so the tattoo is definitely a conversation starter aside from his baseball skills. Fans and fellow believers have sent positive tweets the pitcher's way and have encouraged his bold stance in Christ. 
Another person the pitcher appreciates is rapper Andy Mineo. "Looking forward to some new music from @AndyMineo & @ReconcileUs I'm walking out to 'Never Would Have Made It' 2morrow night by #Reconcile."
"MLB Pitcher for the Cincinnati Reds
He certainly demonstrates God's love by what he posts and retweets on the page. His Twitter feed is filled with scripture verses and encouraging words for his followers and peers. 
Lorenzen is currently enjoying his first "cup of coffee" in the majors and has only appeared in 15 games, 13 of which were starts. He has 3 wins and 4 losses and has an ERA of 3.77. Perhaps another impressive part of his game is his ability to hit. He is batting .240 with a triple and 3 RBI's, which isn't too bad for a pitcher.