BC News

|

September 29, 2014 02:48 EDT
Chris Tomlin Performs 'Jesus Loves Me' Live at Air1 Radio; 'Love Ran Red' Album Releases October 27 [VIDEO]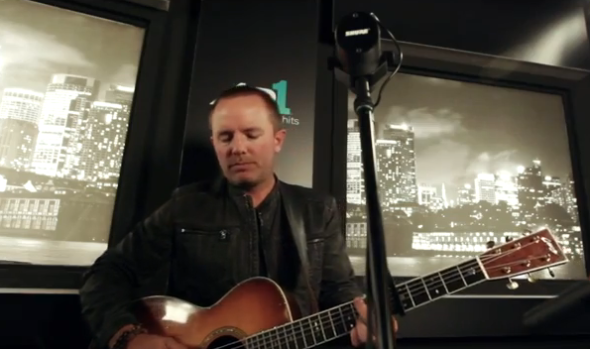 Chris Tomlin was at Air1 Radio station to perform a live rendition of "Jesus Loves Me" for their YouTube channel.
The song is about being lost and Jesus coming to rescue us from our despair. It paints a powerful picture of the love of the fire. "I couldn't run, couldn't run from His presence/I couldn't run, couldn't run from His arms/Jesus, He loves me, He loves me, He is for me/Jesus, how can it be, He loves me, He is for me."
Watch the powerful song below:

Tomlin announced the Love Ran Red Tour along with Tenth Avenue North and the Rend Collective.
The worship artist revealed the tour on his YouTube, and said it would begin in Spring 2015.
See the announcement below:

Tomlin will also be releasing his new album, Love Ran Red, on October 27.
The album will be the followup to his wildly successful No. 1 Billboard album Burning Lights, and this new record already has singles "Waterfall" and "Jesus Loves Me."
Love Ran Red Track Listing:
1. Greater
2. Waterfall
3. At The Cross
4. Jesus Loves Me
5. Boundary Lines
6. Almighty
7. The Roar
8. Fear Not
9. The Table
10. Psalm 100
11. I Will Boast
12. Jesus This Is You
Tomlin was named the BMI Songwriter of the Year and the K-LOVE Fan Award Male Vocalist of the Year in 2013 while Burning Lights became only the fourth Christian album to reach No. 1. it sold over 13 million albums and was sung by over 40 million people in church according to a press release.
Tomlin has nine albums, 12 No. 1 radio singles, a GRAMMY Award and eight additional nominations, five Billboard Music Awards, 21 Dove Awards, a platinum and four gold albums in his career.