Music

|

November 11, 2014 10:16 CST
Chris Tomlin Joins The Board of CURE International to Help Save Children's Lives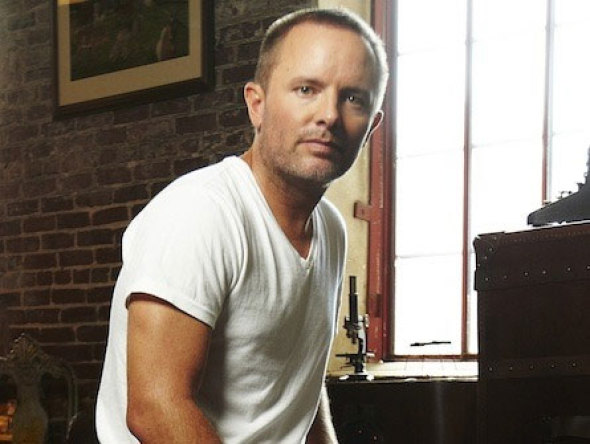 CURE International, the largest provider of reconstructive surgery to disabled children in the emerging world, announced this week the addition of Chris Tomlin to its Board of Directors.
Tomlin first learned about CURE through his involvement with the Passion conferences. "I was just drawn to how well CURE was doing things and how they're really changing kids' lives," stated Tomlin. He continued, "CURE just has integrity through and through at every level. I've found this is a place where I can trust where the money is going, and it's really going to heal these kids."
CURE President and CEO Dale Branter stated, "Chris and his wife Lauren have been such faithful friends of CURE for years now. As a result of their support, thousands of children have been healed. I am thrilled that they have chosen to take this next step to join our Board of Directors."
Tomlin joins CURE's Board of Directors as the organization prepares to open its 10th hospital, the Tebow CURE Hospital in the Philippines. To learn more about Tomlin's decision to join CURE, visit cure.org/tomlin.

About CURE International 
CURE International heals the sick and proclaims the Kingdom of God. It is the largest provider of reconstructive surgery to disabled children in the emerging world. Since opening the doors of its first surgical teaching hospital in Kijabe, Kenya, in 1998, CURE's focus on bringing healing to developing nations has resulted in more than 2.4 million patient visits and over 167,000 surgeries to correct physically disabling conditions. CURE has also trained more than 7,200 medical professionals, raising the standard of care in the countries where it operates. Please visit http://cure.org for more information.

About Chris Tomlin
With nine albums, 12 No. 1 radio singles, a GRAMMY® Award and eight additional nominations, three Billboard Music Awards, 21 Dove Awards, a platinum and four gold albums to his credit, Chris Tomlin is among the most well-known and influential artists in contemporary Christian music. Referred to by Time magazine as "most likely the most often sung artist anywhere," he has sold more than 5.3 million albums and over 8 million digital tracks. In the midst of his record-breaking success and continuing his role as worship leader at Passion City Church in Atlanta, GA, Tomlin continues touring and leading at Passion Conference gatherings across the US and worldwide. Burning Lights debuted at No. 1 atop the Billboard 200 in January 2013, making history as only the fourth Christian music album to do so, and his tenth recording, Love Ran Red, is available now.