Good Talks

|

January 22, 2014 05:29 EST
Celebrities Who Waited Until Marriage; These Stars Were Not Afraid to Stick to Their Beliefs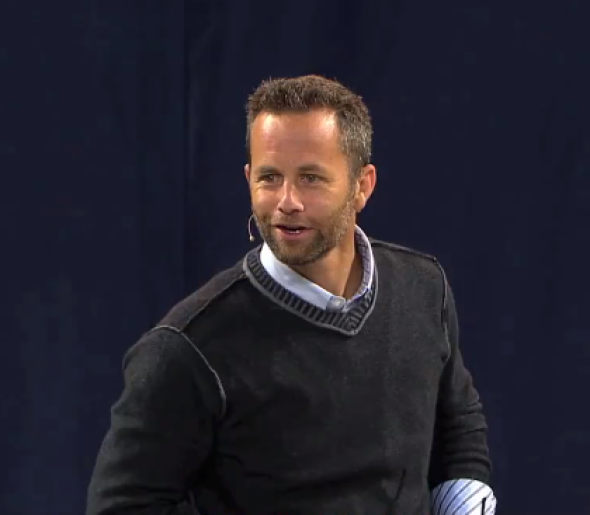 Very often in the media we hear of stars getting together with other stars and it becomes a who is dating who of Hollywood. However, not very often do we hear of celebrities who wait until they are married to share that intimate bond between a man and a women.
Breathecast compiled a list of some of the world's biggest mega stars who claim to have waited until marriage.
Comedian and View co-host Sherri Shepard said this week on the view that she and her Husband waited a long time before being intimate with one another.
"This is what happened with Sal and I from being celibate that I love, you get to talk, you get to know his friends, I got to see his relationship with his momma, his relationship with my son," she then went on and said that a non-sexual relationship helped her eyes stay open to some of the things that would normally cloud a person's perception due to the emotional attachments that come once a couple have sex.
Millions watched the romantic proposal of ABC's reality stars Sean Lowe and Catherine Giudici of The Bachelor. After 18 seasons of the show they are only the forth couple to actually get married. Recently on the talk show, The View, Barbara Walters asked if waiting until marriage was the best decision the couple had made. Guidici responded, "I feel like it was the right decision for us and we're really happy, that its another benefit of being husband and wife." The couple also discussed making the decision to live separately until marriage.
"You know, I have done a lot of things in my life that I regret. Like all of us I have made decisions in my past I do regret, but as I get older I do appreciate things more...I think sex is something special. It should be shared with the one you're going to spend the rest of your life with," Lowe said.
Famous Christian actor Kirk Cameron also waited. He got his start on the hit family television show Growing Pains where he met his wife Chelsea Noble. He found his Christian faith in the midst of all of his teenage fame. Cameron said he waited until he married his wife at age 20 to be intimate with her.
"Sex within marriage is the only kind that's truly fun and exciting - the kind that lasts for a lifetime. I'm glad I waited," he said, reported LoveMatters.com.
Christian football star Tim Tebow is an athlete who is waiting for God's chosen mate. Reporter Clay Travis asked Tebow in a press conference if the young star was saving himself for marriage? To which Tebow responded "Yes, I am."
Kevin Jonas is the oldest brother of the teen-pop superstar band, The Jonas Brothers. All three of the Jonas brothers gained public attention for wearing purity rings to symbolize their decision to wait until marriage.
"My ring represents a promise to myself and to God that I'll stay pure till marriage" Kevin said, reported JCMakeOver.com.
Mariah Carey and Nick Cannon did not hold their virginity until they met, but once they fell in love with each other, they decided to make their wedding night a bit more special by waiting on sex until after they were married.
"It's not that we had No intimacy, we just didn't have complete intimacy. It's just me, and my feelings. I definitely don't want to push it on anybody else. But we both have similar beliefs, and I just thought that it would be so much more special if we waited until after we were married. And it was, and it still is" said the 43-year-old diva Carey to Mirror.
One of the most beloved Christian singers, Rebecca St. James, is well known for her decision to wait until marriage. She has written books about waiting, hit songs about waiting, and even a book about married life after waiting. The songbird waited until age 33 to be intimate for the first time and it was with her husband.
"I want to hold out for a great love. I want to go to my wedding night knowing that he's the only man that I've every been with," said James to Share Your Story.
TV star Tamera Mowry-Housely from the hit shows "Sister Sister" and "Tia & Tamera" waited three years before her wedding. Mowry and her husband Adam Housley decided as a couple to stop having sex after three years of dating, and wait until marriage.
"I'll be very very honest. We decided, it was both of our decision, not to live together for religious reasons... I wanted to do what felt right for me. I became re-virginized," she shared to TheYBF. "But if you want to be celibate, definitely don't live together because that makes it harder for you. Have people around you to keep you accountable! Surround yourself with people who support your decision, because they're only going to root you on."
Actress Meagan Good, a Hollywood star with Christian roots found her perfect match in DeVon Franklin, a studio executive who also is a preacher, and said her first time with Franklin was on their wedding night.
"Our wedding night will be the first time we're actually together. He was willing to be celibate with me for a year. He loves God, more than I love God, so I don't think there's anything wrong [with him]," she said to LifeStyle magazine.
Young Contemporary Christian singer Jamie Grace has only been around for a short time, but has already garnered much acclaim. The Dove Award winning singer for New Artist of the Year told BreatheCast she is also waiting until marriage.
The list goes on and on from NFL athletes to actors and singers the Biblical tradition of holding the sanctity of sex until marriage still holds in the 21st century for some people.