Movies

|

March 01, 2019 09:09 EST
Celebrities share importance of placing their identity in Christ, not the world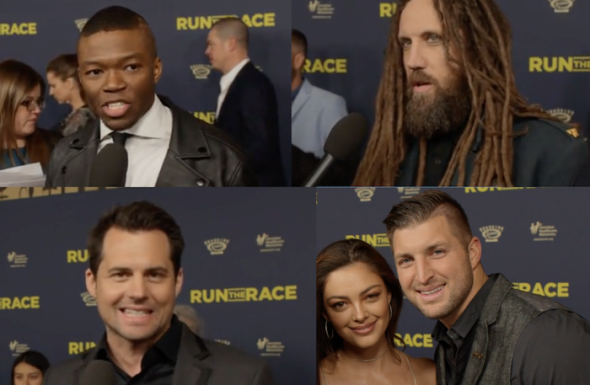 LOS ANGELES - Christian celebrities who attended the Hollywood premiere of "Run the Race" spoke to The Christian Post about why it's important to find one's identity and value outside of work. 
"Identity is not who you are in the world's eyes it's who you are in God's eyes, and for me that's what it's about," beloved Christian athlete and co-executive producer of the film, Tim Tebow, told CP. 
"Run the Race" star and longtime TV actor Kristoffer Polaha said he thinks his generation is bombarded by social media which makes it more challenging to discover their own identity.
"I think with Instagram and Twitter and Facebook and this cultivated life where you get to basically say, 'Hey, look how amazing my life is,' and then [you] feel like you're not pretty enough, or smart enough, or handsome enough, or skinny enough," Polaha said. "If you put your identity in these things that fade so quickly, that tends to cause a lot of pain and ultimately a lot of hurt."
Please click here to read the full story on CP.