Families

|

November 26, 2014 09:42 EST
Brooke Shields Reveals She was Nearly Aborted; Admits 'Infatuation' with George Michael in 'There Was a Little Girl' Book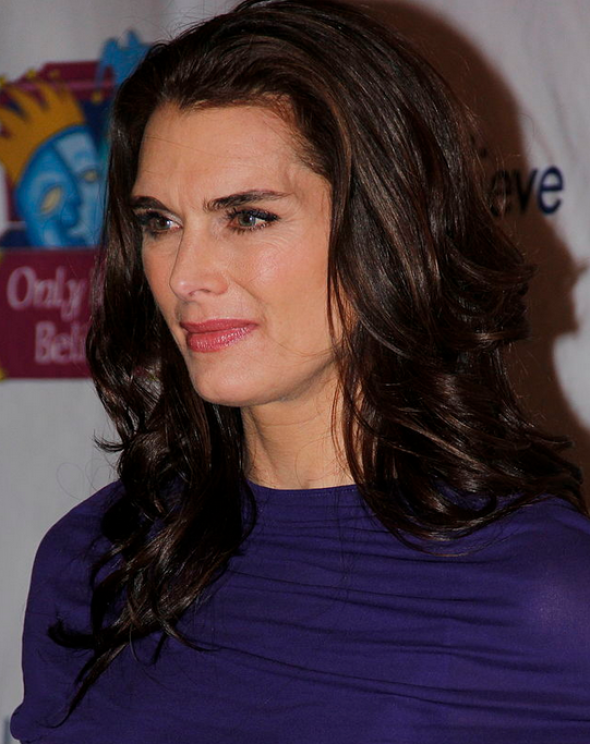 Actress and model Brooke Shields discussed multiple topics in her upcoming book 'There Was a Little Girl'. The book covers her almost being aborted by her mom Teri, and the time she nearly lost her virginity to 'WHAM' front man George Michael.
Shields revealed her grandfather once offered her unwed mother Terri money in order to perform an at the time illegal abortion. Abortion became legal after the Supreme Court's Roe v. Wade decision in 1973.
"Basically, it just wouldn't look good for my dad to father a child with somebody from Newark," said Shields, according to a Breaking Christian News report.
However, Terri decided to keep her baby and use the money to buy a coffee table instead, according to various reports. Brooke was then born in Manhattan, New York on May 31, 1965.
"It's funny" said Shields. "That table would become a favorite standing stool for me as I grew up. I remember teething on it and loving to repeatedly fold the sides up and down. The table saved my life and helped me to stand."
Shields also talked about her relationship with mom/manager Terri. "I still feel as though I knew and understood you better than anyone else in your life, and that was hard to do because you so rarely told anybody how you were feeling. And yet I feel as though I never got the full story," wrote Shields in a letter to her mother. 
The actress' mom struggled with alcohol addiction before she passed away two years ago from Alzheimer's disease.
"I think I hated your drinking so much because the [person] I knew existed and loved was stolen away from me."
Shields also revealed her infatuation with George Michael, and said he refused her advances in the backseat of a limousine around two decades ago.
"It was sort of ridiculous, but he was so sweet to me. I was also a really safe bet," said Shields to People Magazine. "So, I was harmless. We kind of laughed. He was funny. There's a depth to him, too."
She continued, "I was smitten just because he was so respectful and I didn't feel pressured. It all worked out. It was very enjoyable."
Shields' career in entertainment has spanned four decades, which is something Brooke says her mom would be "proud" of.
"The range of people that have been saying, 'I totally identified with the book' - it's amazing how wide the appeal seems to be," said Shields, according The Star report.