Trending News

|

October 26, 2014 12:07 EDT
'Boardwalk Empire' Season 5 Live Stream Free, Spoilers: Watch Online Series Finale 'Eldorado' [TRAILER]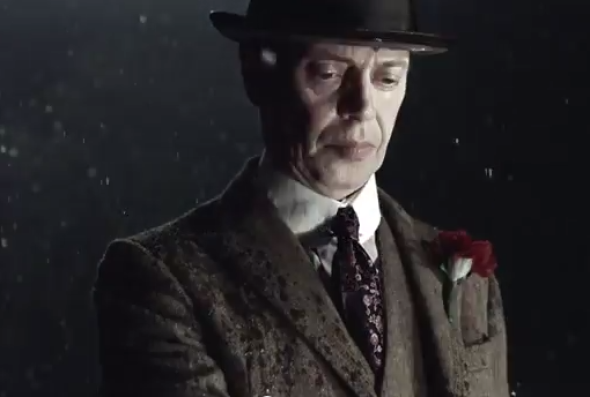 Fans can discover what will happen to Nucky and the rest of the characters on the final episode of the critically acclaimed HBO drama series 'Boardwalk Empire' after the official synopsis was recently leaked online.
The latest episode airs this Sunday at 9:00 pm ET on HBO and can be viewed online through live stream via the link provided below.
"After a shakeup, Nucky looks to relocate to Manhattan from Atlantic City. Margaret impresses Nucky and a grain-company stockholder; Luciano tends to unfinished business while establishing a mob commission; Willie shares underworld details with his boss, the U.S. Attorney; Nucky visits Gillian at the hospital. In 1897, Nucky copes with a family crisis, while making a deal with the Commodore that will settle his future," according to the official summary via HBO.
In the upcoming episode, entitled "Eldorado," Nucky might be killed by two assassins who were hired by Mob bosses Lucky Luciano and Meyer Lansky after the protagonist relocates to New York City.
In last week's episode titled "Friendless Child," Nucky gave up control of his business empire in New Jersey to the aforementioned organized crime bosses in order to save his kidnapped nephew Willie Thompson.
However, that will not prevent both boss from attempting to kill Nucky when the crime drama ends its five year run this Sunday.
"It's like getting in a rocket ship and heading to the moon: It's a long, long journey, and you've got to land on one particular spot. When we finish, we'll have done 56 hours of this; the finale is the culmination," said series creator Terence Winter to Rolling Stone.
"The stakes are high, and we've been conscious of that as we've plotted out the final year, and the finale. We're confident about it."
Watch 'Boardwalk Empire' at 9/8 CT on the HBO network to check out what will happen next! 'Boardwalk Empire' can also be viewed online through live stream by clicking here.