Trending News

|

January 12, 2015 11:55 EST
Bill Cosby Rape Allegations News Latest: Three New Women Make Claims of Sexual Assault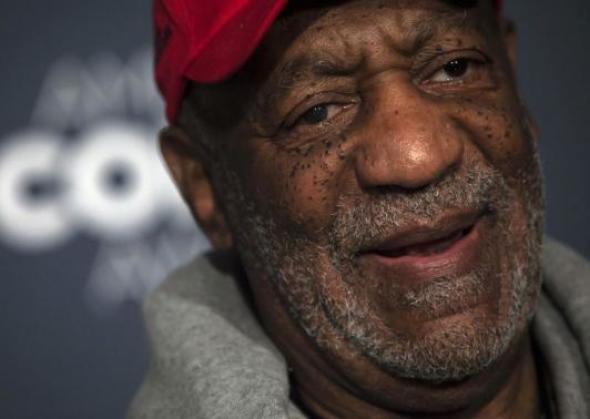 Three more women, named Linda Kirkpatrick, Lynn Neal, and "Kacey" recently stepped out and accused Billy Cosby of sexual assault at a press conference on Wednesday.
Lawyer Gloria Allred accompanied the three women in the said event. Kirkpatrick and Neal claimed that Cosby drugged their drinks in Las Vegas in the 1980s.
Kirkpatrick said that she met Cosby in 1981 at a tennis game at a tournament in Las Vegas. After the game, the comedian invited her to his comedy show in a casino and offered her a "clear drink with a red fruit," which was "terrible" so she did not finish it.
After the drink, Kirkpatrick blacked out and missed the show and woke up in a dressing room with Cosby. The alleged victim further revealed that Cosby forcefully kissed her while she was lying down and she had no idea how she arrived home.
The next day, Cosby called Kirkpatrick to apologize and make amends. At that time, she was "starstruck and naïve" and so she accepted the comedian's apology.
Another night, the pair played backgammon at Cosby's place and he sexually assaulted Kirkpatrick for the second time. Kirkpatrick added that Cosby locked her in an "aggressive hug" and kissed her forcibly.
Meanwhile, the second accuser Neal worked at a health club in Las Vegas when she met Cosby. Sometime in 1982 or 1983, Cosby invited her to his Hilton show and after that they dined at a restaurant where the comedian ordered vodka for her.
Cosby insisted her to drink since there was no more time for eating and he assisted her to his dressing room since she had problems walking. While she was sitting, the comedian sexually assaulted her.
Neal said that Cosby raped her and mentioned that she went home crying that night, trying to cope with the emotional distress and violation.
The third victim "Kacey" who previously worked as an assistant for Cosby's agent William Morris said she was drugged at the Bel Air Hotel.
Kacey further shared that he thought of Cosby as a "father figure" while working as the agent's assistant from 1990-1996. The situation changed when Cosby asked her to read a script that includes a "passionate kiss" in the ending for a promising part in the comedian's NBC show.
After the script reading, Cosby offered her a large white pill for relaxation in a room full of reporters.
Kacey declined, but Cosby insisted and so she took the pill. After that, she allegedly found herself in bed with the naked comedian.
As for Cosby's side, the comedian has denied all the sexual abuse allegations against him and until now there are no charges for the said offenses.