Inspirations

|

May 05, 2015 04:27 EDT
'Beyond The Mask' Keeps Setting Records; Faith-Based Action Film Lands Distribution Deal, in Theaters Coast To Coast [VIDEO]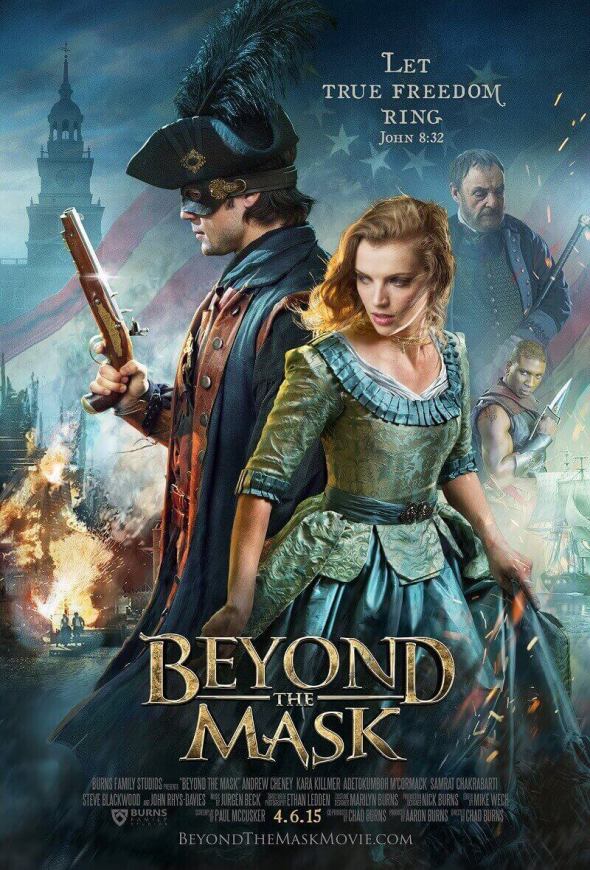 The swashbuckling action-and-adventure historical drama BEYOND THE MASK launches June 5 in 100 cities coast to coast-from Washington, D.C. to Seattle. The theatrical release from Freestyle Releasing follows the films' record-setting on-demand theatrical debut earlier this year.
"BEYOND THE MASK has already been the largest theatrical on-demand release in history," Director Chad Burns said. "Audiences and critics both responded to a family-friendly film that set a new standard for production values and computer-generated special effects in the faith genre. We're thrilled now to bring it to a wider audience."
Besides the 100-city debut, BEYOND THE MASK remains available in other locations in theaters on demand. The film opened through Gathr's on-demand platform in April at a record-setting 440-plus theaters nationwide with record box office results guaranteed before the premiere. In the two weeks following, it posted a box-office-leading per screen sales average for the Monday-Wednesday time frame.
"Gathr allows us to continue to schedule premieres across the country. So if the film isn't in a city, fans just reserve a theater and bring it," Producer Aaron Burns said. "Everything they need to see the movie is on our website at BeyondtheMaskMovie.com."
Film reviewers in mainstream and faith media say BEYOND THE MASK defies expectations for faith films:
"Stunning special effects." Christian Post
"On the same stage as NATIONAL TREASURE and ZORRO." Plugged In
"Simply put-Amazing!" MoviePilot.com
"A groundbreaking, fast-paced action adventure with computer-generated images rivaling anything out of Hollywood." The Baptist Press
BEYOND THE MASK brings history to life with the story of Will Reynolds, leading mercenary for the British East India Company. Will has been double-crossed and now is on the run in the American colonies. To redeem his name and win back the woman with whom he's never been fully truthful, Will takes on a new mask to thwart his former employer. As his past closes in on him, Will must somehow gain the trust and the help of his beloved Charlotte-as well as Ben Franklin-as he races time to defuse a plot of historical proportions. The revolutionary BEYOND THE MASK is a faith-filled adventure celebrating grace, liberty and the true freedom found only in Christ.
The story-behind-the-story of BEYOND THE MASK is another intriguing tale. Aaron and Chad Burns are homeschooled cousins who began making films with family members for fun and school projects. Early efforts morphed into Burns Family Studios, creators of PENDRAGON, an action-adventure film that won awards and played nationally.
BEYOND THE MASK is from Director Chad Burns and Producer Aaron Burns, with a script co-written by Stephen Kendrick (COURAGEOUS, FIREPROOF) and Paul McCusker (Adventures in Odyssey). It stars Andrew Cheney (SEASONS OF GRAY) and Kara Killmer (Chicago Fire) and John Rhys-Davies (RETURN TO THE HIDING PLACE, THE LORD OF THE RINGS).
See Local Showtimes at BeyondtheMaskMovie.com