Families

|

May 07, 2014 04:12 EDT
Beckah Shae's 'Champion' Proves Singer Could Conquer 'Rejection' From Record Labels and Music Industry; 'It Crushed Us...But We Walked Out Stronger' (INTERVIEW)
Multiple time Billboard Christian Chart-topper, Beckah Shae, has released her eighth studio album Champion and the singer has already conquered through the top five of the iTunes dance charts. Shae spoke with Breathecast of her journey to Champion and from the rejection of the Christian industry, on through to the massive support she has received from her fans.
The Shae Shoc Records' release features award-winning and multi-platinum selling artists such as Israel Houghton, Crystal Lewis, Eric Dawkins, Canon, and T-Bone. Although the name "Beckah Shae" is on the cover, the singer partnered with her husband Jack "Shoc" Shocklee for the entire project as the two have done from the beginning. Throughout the interview Shae speaks of her project as a team effort with the one she calls "her greatest blessing," her husband.
Earlier in the year Shae asked her fans to join her in the album making process, and in just two weeks raised more than $40,000 on Kickstarter to help launch Champion.
"We had a lot of faith when we did it, so we were expecting it," Shae said of how quickly she raised the money. "That's kinda how God does things all the time, and we expect things and then God does it and we're shocked anyway."
"He does do exceedingly and abundantly more than we think. He's always surpassing my expectations," the grateful singer proclaimed.
Shae said her champion is "Jesus, He's undefeated undisputed...He's won it all... He won it all for us," she said in admiration of Jesus. She, enlightened by the revelation that she too is a champion, encouraged all that follow Jesus. "I can be that champion, through his blood he shed, it's like we got a blood transfusion...He's in us."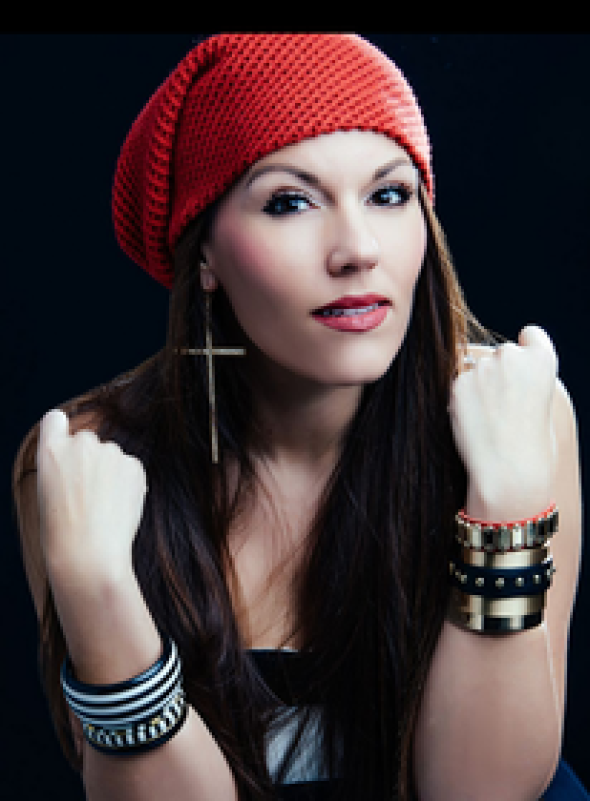 Shae's eighth album proves that the singer is not afraid to delve into any genre and be successful. By popular demand the singer decided that Champion would be a mix of Pop/EDM style.
She described that they knew after her album, Rest, they needed to bring it back to the dance because "there were so many people hungry for that."
"It's been a really fun process, this entire album, God has really blown or minds, from relationships to the financial part of it and just what he's been teaching us and showing us."
The Nashville resident said that when her and her husband made the decision to do her latest dance record, they did not hold back. "We were like, if we're going to do this were going to go all in, and go hard," Shae described.
Although the record is lively and could easily be played during a youth night at the church or even a mainstream club, Shae said she refuses to limit her reach. "God has his idea of who it's going to target and we just need to be obedient and just have fun with it. She believes with the Lord the album could reach an 85-year-old as well as a 5-year old. "God is way more vast than that," she explained.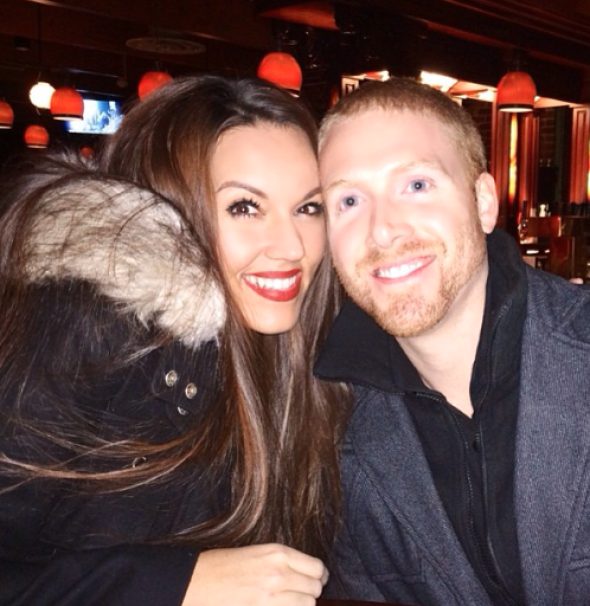 Shae and Shoc were married in 2004 and they have two beautiful little girls that share in their parents gifting's, and although they are as happy as ever, Shae said they had to walk this road with very little support.
The happily married couple walked into their marriage in purity, and Shae said from the time they decided to do that they? had to learn very quickly how to "hear from God and not from everything else" that surrounded them. "We decided from the very beginning we really had to weed it out. You have to be able to put God first and follow him," she said.
The unique singer described the times her and her husband walked into major record labels. She had the vision God had given her for her music, they were not interested, and people were constantly trying to change them. One label head told her husband it is not good for married couples to work together and that he should just return to college. She also mentioned the time a label executive cut her off while she was telling her testimony.
"We had so much rejection, and a lot of times we feel like we've had no support," she said, upholding they do not fit in in the industry. Those experiences made her more "dependent on God."
"Be careful not to confirm to the will of the majority, instead be more concerned about the will of God," Shae advised. "Pioneering is taking the road less traveled."
She maintained, "it crushed us and hurt us, but we walked out stronger."
Regardless of the roadblocks in her way, the singer hoped for her music to "still be relevant, and still be some what familiar, at the same time being so totally led by the Holy Spirit."
The married team has left it in the hands of the one they believed called them to music ministry together. "'God if you want this to happen and you want this music to be heard then you do it,'" Shae recalled telling God.
"We really trusted him, It has not been easy but it's been worth it," she said, "We get to do what we love and love what we do under the authority of God and not man and it's worth it."
Shae provided a wholesome, God focused, alternative for people who are bombarded with the provocative pop culture. Growing up in Orange County California, Shae said she too had her time of being tempted by the society around her but has since learned.
"We need to create our own culture and it needs to be shaped around the atmosphere and the presence and the truth and love of God," she explained. "If you are always imagining that God's eyes are on you, it affects every choice that you make...that will keep us on the right path."
When questioned about Rihanna's latest stint of nudity on the cover of a French magazine, the singer remembered her times of wanting to conform to culture but advises not too. "It's very sad and distracts from the beauty within," Shae said. "I think it's a matter of intimacy and getting swept away by the love of God for a girl to truly find who she is in Him. See yourself as God sees you, that's the beginning of freedom."
Shae will be releasing videos to her new songs in the near future and is working on Vol. 3 Scripture Snacks as well as a kids' Scripture Snacks that will be done by her two daughters.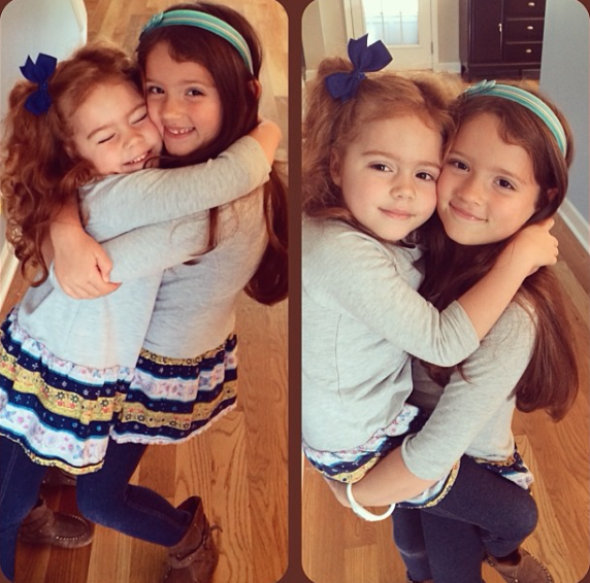 For more information and a full list of upcoming tour dates, visit www.beckahshae.com.
Get your copy of Champion now available on iTunes