Music

|

February 07, 2018 10:45 EST
Audrey Assad Releases 4th Single "When I See You" Off Upcoming Album Evergreen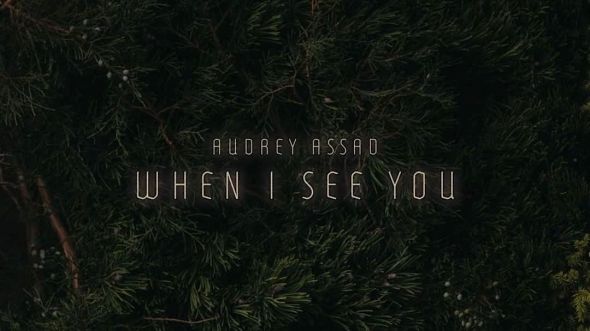 Singer-songwriter Audrey Assad has released the fourth single, "When I See You," from her upcoming album Evergreen. The new song is co-written with Sarah Kroger and draws inspiration from the Biblical parable of the prodigal son in the Book of Luke, chapter 15.
"When I See You" follows her three earlier releases from Evergreen, "Drawn To You," "Wounded Healer," and the lead single "Deliverer." The single has also received the lyric video treatment and the video is available now on Assad's YouTube channel.
The video is shot and animated by Assad's husband, William G. Price III, who also created the lyric videos for her other aforementioned singles. You can watch the video at the end of the article.
Assad says about her upcoming album, "I hope that Evergreen is a healing oil in the wounds of whoever comes across it. I am stumbling towards health and wholeness and I desire that for anyone who hears this music."
"I recognize that some of the themes and stylistic choices are perhaps slightly different than where I have been camping as an artist for the past few years," Assad continues, "but I am hopeful that it will be a solace and sanctuary for anyone who needs peace and joy in their lives. It has been a labor of hard-won love and emerged from the deepest parts of my spirit."
On social media, fans are expressing excitement over Assad's latest single as well as her upcoming album, with one user, Jessica Love, saying, "I've loved this song since the first time I heard it last year at your concert. I'm so glad the rest of the world will get to enjoy it now. Though it has taken on a new meaning for me personally in the past week. God truly is incredible."
Irish Facebook user Claire O Connor also comments, "Beautiful ... you sang ['When I See You'] in Dublin and I'd never heard it before...it really grabs you on the first listen.... every album is amazing...truly gifted and blessed in your vocation. Enjoying your music so much..."
Evergreen will be released internationally Feb. 23, but users who preordered it via Assad's PledgeMusic campaign that ended Jan. 25 can already download the full album. The campaign reached 151 percent of its goal with five percent of total proceeds donated to the charity Preemptive Love.
For more information about Assad, visit her website, Facebook, Instagram, and Twitter.