Trending News

|

October 15, 2014 08:48 EDT
'Attack on Titan' Season 2 Release Date April 2015; Prequel to Launch December 2014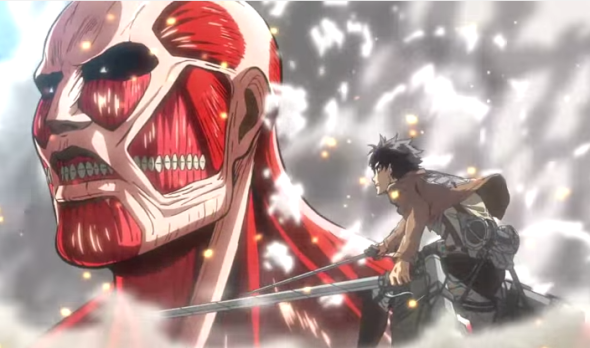 'Shingeki no Kyojin' or more popularly known as 'Attack on Titan', is expected to premiere Season 2 early in 2015, possibly April. However the official date may also depend on the production of Volume 15 of the manga, on which the series is based.
Reports are claiming that the anime cannot be produced until every detail is flattened out in the manga. For now, the expected release date for manga is December 2014 which leaves lots of time for an April premiere of the anime.
Moreover, Anime News Network has revealed that 'Attack on Titan' fans have more to look forward for, beyond the manga and anime. A prequel movie 'Attack on Titan: No Regrets Birth of Levi' is about to come with Volume 15 of the manga and will be released on December 29.
"This prequel to megahit Attack on Titan answers the questions: How did Captain Levi of the Survey Corps go from street tough to humanity's strongest soldier? And how did Commander Erwin become a cold, calculating leader, ready to sacrifice anything to save the human race? The fires that forged this bond of loyalty and trust were intense indeed!" citing Kodansha Comics, who described that the movie will be a prequel to 'Attack on Titan'.
There will be lots of new faces to see in the movie, including Isabel and Farlan. Isabel will be voiced by 'Hunter X Hunter' famed Mariya Ise. Also, 'Black Butler' voice actor Koji Yusa will be the voice for Farlan. On that note, the movie will be directed by Tetsuro Araki.
Talking about the manga, Creator Hajime Isayama has confirmed that Volumes 15 and 16 of the manga are underway and that they will be the "most impactful ones."
Also, some speculate that 'Attack on Titan' Season 2 will run from April to September of next year.