Families

|

September 14, 2015 10:44 EDT
Another Christian Film Tops Box Office Charts; '90 Minutes in Heaven' Hits No. 1 on Limited Release Charts [VIDEO]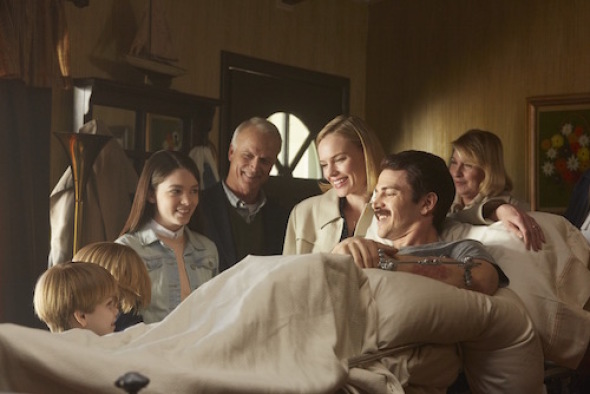 The world was shocked when the Christian film 'War Room' topped the overall box office charts last weekend and now this weekend Don Piper's extraordinary story tops the limited release box office charts.
Released in only 878 theaters '90 Minutes in Heaven' made $2,160,911 in its first weekend release. The stirring story is about Pastor Don Piper, who died in a highway accident, experienced heaven and returned. It walks the audience through Don and his wife Eva's grueling road to recovery and Don's experience in Heaven.
See our interview with Don and Eva HERE and read Don's account of Heaven HERE.
'90 Minutes in Heaven', the film stars Hayden Christensen (Star Wars, Jumper) and Kate Bosworth (Blue Crush, Superman Returns), and written and directed by Michael Polish (The Astronaut Farmer, Twin Falls) it is the first movie from Giving Films, where its profits will all go to help widows and orphans.
Giving Films began operations in 2015 to address the need for more high-quality faith and family films-entertainment that also can open doors to wider audiences. All movie profits earned by Giving Films go to charity.
Michael W. Smith, famed GRAMMY and Dove-award winning Christian singer and songwriter, also appears in a leading role in '90 Minutes in Heaven' as family friend Cliff McArdle--Eva's rock when the accident news reaches her.
Then movie was produced by Jackson, Randall Emmett, Dawn Olmstead, Michael Polish, and George Furla; executive producers are Wayne Marc Godfrey, Ted Fox, Trevor Drinkwater, and Jason Netter.
For more information visit 90MinutesinHeaventheMovie.com