Artists

|

September 02, 2015 11:24 EDT
Andy Mineo's 'Uncomfortable' Paints a Love Letter to NYC with Classic Beats & Raw Hip-Hop; Emcee has Never Sounded Better [REVIEW]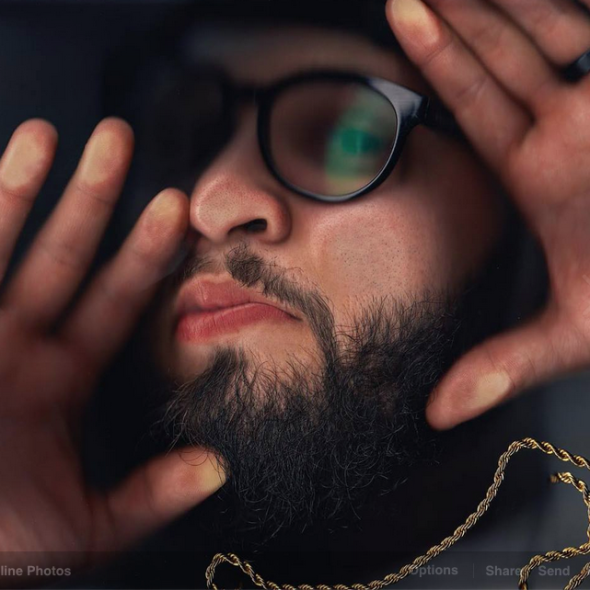 Hip-Hop artist Andy Mineo is quickly rising to the top of Christian rap's caveats as he is continuously getting exposure in the mainstream and for good reason. Now with the release of Uncomfortable coming on September 18, the emcee is ready to take the music world by storm with undoubtedly one of the best HIP-HOP albums of the year.
The title track opens the album up, and good Lord this first beat bounces. "Uncomfortable" feels far from it, but it's the message that may strike a nerve here. Mineo's flow is ridiculous on the track as he absolutely dismantles the beat. "My own people owned people, but they don't own that, they say racisms dead, 'My president is black'..." and "I apologize for Christians with pickets saying, 'God hates f*gs' I promise Jesus wouldn't act like that." With biting lyrics like this, it clearly digs right into heavy topics to kick the record off.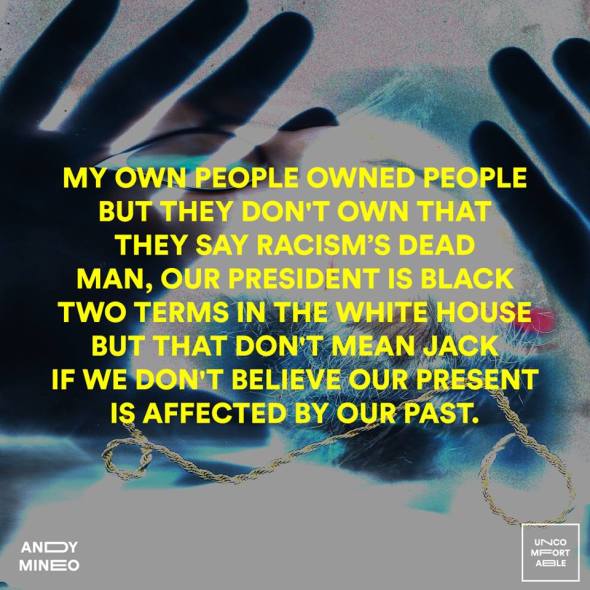 A train stop segue takes us to "Uptown" NYC. The vibe of the beat is straight classic New York hip-hop with a complete check list of city life by Mineo that includes mongoo, fried cheese, café con leche, Bustello, and "Santeria hexes from exes." Mineo is basically expressing his love for his hometown. Toward the end saxophone and light piano keys chime in to bring out another layer of life in the track.

"Now I Know" cuts fun and personal at the same time as Mineo reflects on growing up and finding out things were not always what they seemed. "The older I get, the more I realize almost everything I believed in my life is a lie." He doesn't say this to be depressing, but in terms of learning about the real world, nothing is what it seemed. For example, "Santa Claus is fake," "Wrestling is scripted," and Barry Bonds and Mark McGwire used steroids, became his childhood revelations. As he got older, information began to get more serious as he learned the hard way on certain things. "Over the years you get more accustomed to pain/ Used to believe my dad when he said he'd come to my games..."

Next up is "Desperados" featuring Mali Music. Mineo is rapid fire from the get go over this crunchy sounding western twanged beat. The feel of the track is reminiscent to Kendrick Lamar in the way Mineo rocks the verses and the way the chorus comes in. The Reach Records emcee reflects back on his come up through rap, and thanks God for blessing him with abilities.

"Hear My Heart" calms the quick pace of the album, and lets Mineo flex over a lighter R&B type song. Instrumentally the song is heavy on layers that create a sort of a thick atmosphere over the track. The emcee has one verse on the song where he speaks about the complications of life and forgiveness. The best line, "even though you were born deaf, I pray you forgive me for the years I lived blind."

"David's Roof" brings back the jazziness with the saxophone and also introduces singing in Spanish to form a little transitional interlude from the softness of the track before heading into "Rat Race." Just from hearing Mineo throwing around Hispanic lingo, products, and samples, it is easy to tell he grew up around Latinos in Washington Heights. Not to mention he married a Puerto Rican woman.

"Rat Race" featuring Jon Bellion brings back the boom bap after a light opening. Mineo is not trying to be one of "fame's victims" and becoming everything he's not. God has given him the opportunity to live the dream of rap, so he has to do everything in his power to keep it going.

The next track, "Know That's Right," again is on point with the beat. "First off, rap lied to us/ You ain't figure that yet?/ They got the whole world trying to ball out, how you ball so hard but you still got debt?" Through the clever word play, Mineo paints a picture of perception and reality...also this gem, "My Savior is Jewish, my lawyer is Jewish, my belly is Buddhist."

In "Vendetta" Mineo really shows off his singing ability and follows the pattern of the jutting piano and stabbing horns that cut in and out. He raps about the struggles his mother faced in raising him, and how hard she worked. He sings "Cause Pac, did a lot more for me than Barack." Again, it is Mineo's way of looking back at his past and growing up. The title is aptly named as he goes vicious on the verses. "We point fingers at people who sin different, skin different but the same color we bleed/ You wanna know the real problem in America, always has been and always will be...me."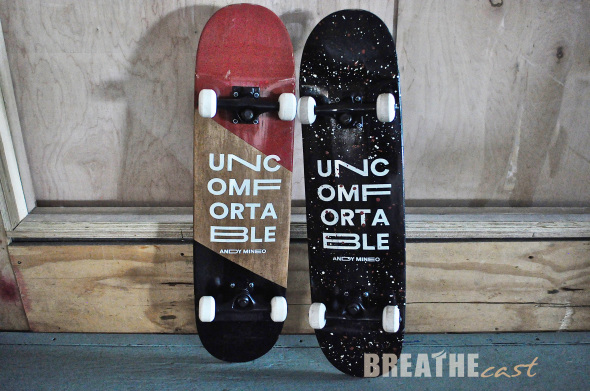 "Ghost" comes in ominously and contains the airiness one would expect in the name. The song focuses on a relationship of the past, and the two falling out of touch. This loss leaves the other person with a "piece" of their soul like a ghost. The singing vocals on this track are among the best on the album.
"Love" comes in hard, and is super catchy and feels like a track out of Kanye West's catalog. "What we got if we don't got love?" He raps about getting married and commitment. He then switches over to what God's love enables him to do, tell his friend he's "tripping" and receiving blessings without getting them.
Another interlude follows featuring the vocal talents of Willow Stephens. The emotion behind the vocals and music is so powerful as it sets a mood. It brings to mind the unique music a band such as Portishead makes, with dynamic jazz infused rock and a female singer.
Third Day's Mac Powell makes a feature appearance on "Make Me A Believer" and stands as the biggest guest on the record. Mineo comes in after Powell and does a singing rap flow. "You've given me all You have/ You saw me without my mask/ But I can't change my past/ Can you promise this gonna last?" The song fades out with a piano ballad - end of record.
If Lecrae's Anomaly set the bar for Christian hip-hop to reach for, Mineo's Uncomfortable may have surpassed it. Every beat on this album is sure to blow speakers out. They are precise, beautifully arranged, and could work as an album of versesless tracks. Major props goes out to IllMind and the other producers on this record. Secondly, Mineo is at his absolute best, and completely elevates his rap ability. The way he crafted and delivered each song makes the album flow cohesively from beginning to end. He also managed to completely rid the album of all fun joke songs but still inject his humor here and there. Thematically, the lyrics are not too heavy on the "Jesus" side, but Mineo more so approaches faith and the gospel from a Christian point of view. There is a message contained in the songs, and it is evident upon listening without mentioning "God" or "Jesus" on every verse. 
Interestingly enough, Uncomfortable is devoid of any of the Reach Records usual subjects and Mineo decided to go about his hip-hop quest on his own without any guest raps. Being by himself he completly nails it, and is backed by a bevy of singers and samples to help carry him through.
Uncomfortable comes out on September 18, and it's safe to say, hip-hop is not ready.
Read our recap of Mineo's surprise NYC album listening party here and watch our interview with him below: