Families

|

January 23, 2015 02:00 EST
Andrae Crouch's Twin Sister Reflects on Brother's Life on Yolanda Adams' Morning Show, 'We Did Everything Together' [SEE HERE]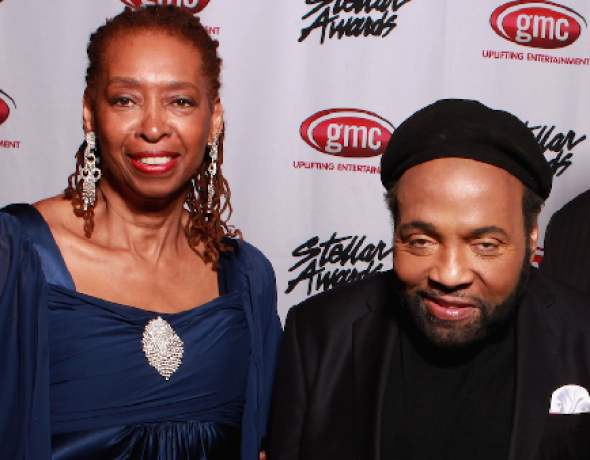 On the day of the Andrae Crouch homegoing service gospel singer Yolanda Adams talked with his beloved twin sister Sandra Crouch about his life, his legacy, and the amazing relationship the two shared.
Sandra reflected on how much they accomplished together despite coming from a small town. She was amazed at all God did for them. She spoke of the time she and Andrae got to sing at the Vietnam War and how he encouraged her to do it although she was scared.
"'Sandra we going to lead people to Jesus, we gotta go'," she recalled him telling her.
Adams asked what Sandra thought Andrae would have wanted people to know about him. "He wants the world to know how much he loved Jesus," she said, "Andrae is a yielded vessel."
Sandra also talked about their childhood years together. She detailed his bad stuttering problem growing up and how people would bully him. Singing helped the gospel legend communicate at that time and she said she would speak for him as well. Sandra maintained that the Lord fully healed him and his speaking problem is what ultimately helped him be "prolific" in writing worship music.
"We had such fun! We shared everything together, because we were twins, he was a half an hour older then me," she stated, "We did everything together, all birthdays all Christmas, everything!"
She said they would make up games, make gifts for each other because they could not afford them. "We didn't know we were poor until people told us," she explained. Sandra kept her poise throughout the interview and continued to share about her love and relationship with her brother.
"I am still amazed," Sandra said recollecting all her and Crouch were able to do, "We are just simple people, if you put your life in God's hand and trust God he will mold you and make you what he wants you to be and it's greater then our imagination."
Crouch's life was celebrated over two days on January 20 and 21st. Thousands from all over the world paid their respects at the West Angeles Church of God In Christ, Los Angeles. BET Network streamed both services "LIVE" and video tributes were shown by Bishop T.D. Jakes, Kenneth Copeland and Michael W. Smith.
Listen to Sandra's full interview with Adams below: