Trending News

|

November 19, 2014 11:59 EST
'American Horror Story' Season 4 Episode 7 Spoilers: 'Test of Strength', Future 'Freak Show' Script Leaks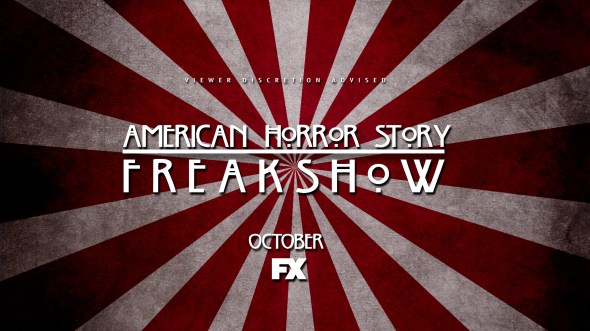 In the upcoming episode of 'American Horror Story: Freak Show' viewers can expect to learn more about the "freak" boys that are showcased in the series set in Jupiter, Florida.
Episode 7, entitled "Test of Strength" will apparently focus on the lives of Dell Toledo, played by Michael Chiklis, Jimmy Darling, portrayed by Evan Peters, and Dandy Mott who's played by Finn Wittrock.
The segment will focus on Dell for the most part, in regards to his falling out with Desiree, who's played by Angela Bassett. Viewers of the show can recall that the pair have encountered some unexpected problems with their original idea about getting married, and it's only going to get worse in the next episode.
Spoilers reveal that Dell will go ahead and reveal some disturbing information about himself that's kept a secret for quite some time. Beyond that, there's Kathy Bate's character, Ethel Darling, who's going to chime in make matters more intense.
The official synopsis reads "The women of the Freak Show rally against Dell after his latest act of violence. A strange encounter with Dandy raises Jimmy's suspicion about the clown murders."
Setting that aside, recent reports about the series say that an upcoming episode's script was stolen off the set of their filming location in New Orleans.
TMZ reported it first, and said that the culprit managed to and attempted to sell "spoilers" information about it to media outlets.
In regards to what was spoiled, it seems that in a future episode, Pepper, played by Naomi Grossman, will be admitted to the iconic series asylum known as Briarcliff Manor. Fans of the series will remember that the asylum was depicted in Season 2 of the series as a former tuberculosis ward.
After that was spoiled, many fans were left wondering how and why the previous installment in the 'American Horror Story' serious would be implemented in 'Freakshow'.
Ryan Murphy, the creator of the series, address the "connection" that fans were asking about in a recent interview.
He said, "Each season in the warped anthology series is actually linked and that means viewers will learn how certain characters are able to make reappearances,"
'American Horror Story: Freak Show' Episode 7, "Test of Strength" airs tonight at 10 pm on FX.