Trending News

|

February 10, 2015 02:20 EST
Affordable Valentine's Day Gift Ideas: Inexpensive and Thoughtful Ways to Impress Him or Her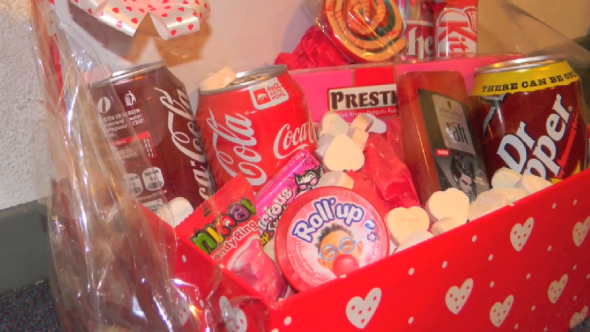 Valentine's Day is round the corner and everyone seems to be gearing up to express their love for the most special ones in the lives. However, many are also disheartened that the occasion may become very expensive. Fortunately enough, one can also express their love and care without having to go bankrupt.
If you are planning to gift something to your beloved, consider things that show thought. Rather than purchasing pricey jewelry or luxury items, you may think about presenting tickets to a movie or have dinner at preferred restaurant of your partner, says Latin Post.
Below are some ideas regarding inexpensive, but thoughtful gifts that both men and women can present their partners this Valentine's Day.
For Men
The best way to impress the man in your life is to present him a personalized gift basket made by you. If your man has a sweet tooth, collect some candy bars of different sizes and spread them out in the box. Also include a few photographs of you together and leave a personalized note. You can include several small things in the gift basket - things that he loves and also do not cost much.
Alternatively, you can purchase a basket at Wal-Mart or any dollar store and pack it with some small gifts purchased from Walgreens or any super market. In fact, you may even include travel sized shaving creams and toothpastes - these will certainly be thoughtful additions.
In case you do not have enough time to make a gift basket yourself, you may take your beloved out to any interesting sports event or even a concert. While you may not have much interest in the team or the band, but he will probably enjoy it and also appreciated your thoughts regarding his personal interests.
If you are considering a dinner, you may well prepare a special meal. Remain at home and cook something special that you both take delight in.
For Women
It is important to let the woman in your life know that you care for her. For instance, you may give her a wonderful treat by giving her a day at the spa. Do some online research to get spa gift cards offering discounts at places where you can pamper her. However, you do not need to spend lots of money, because even treating your beloved to a massage at Massage Envy will delight her.
Similar to men, women will also be thankful for personalized gifts. So you may buy a blank scrap book and create a story with special events that happened in your life together. Perhaps, you can also find all of the photos you took from the time you two met first or can include items that are meaningful for both of you - for instance, the ticket stub from your first movie date.
Alternately you may also create a theme while designing the scrap book. It need not be very artistic. Simply pull together the pictures in an album and pen down some simple captions beside the photos. She will not only be surprised, but will love it too.