BC News

|

July 02, 2014 08:46 EDT
7 Essential Male Christian Artists From the 90s – DC Talk, Carman, Rich Mullins, and More (VIDEOS)
The 90's were filled with some of Christian music's biggest artists ever, and in this list Breathecast is just focusing on the male performers who have left their mark on CCM, rock, hip-hop, and worship music.
CARMAN
What was Christian music before Carman? He taught us how to "Sunday School Rock," be the "Heart of Champion," and served up some of the coolest music videos around! He dabbled in all sorts of music from rock, pop, soul, worship, gospel, and even hip-hop. Unfortunately, Carman is recovering from a bout with cancer, but he's not letting that stop his ministry as he continues to tour and help lead people to Christ.
DC TALK
DC Talk is often referred to as the biggest Christian group of all time. The band established themselves as a hip-hop gospel force in the early 90's and then did a complete 180° by turning into a rock band with the album Jesus Freak. Perhaps one of the most important Christian albums of all time, Jesus Freak brought Christian music into the mainstream and paved the way for many of today's top Christian artists. Plus this is where everyone's favorite, TobyMac, got his start. Newsboys frontman Michael Tait stems his roots from DC Talk, and the recent ex-lead singer of Audio Adrenaline, Kevin Max, was also in this group.
AUDIO ADRENALINE
Audio Adrenaline were sort of the protege's to DC Talk, but they headed out on their own legendary journey through Christian music. Their biggest hits, "Big House," "Never Gonna Be as Big as Jesus," and "Hands and Feet" are Christian music anthems until this day. Audio Adrenaline always reinvented themselves with every album, and as they came to an end in 2007 because of lead singer Mark Stuart's failing voice, music fans mourned. However, as of 2013, they are back! Kevin Max took up the role as new lead singer before stepping down to Josh Engler. The band is at it again to reach a new generation.
NEWSBOYS
These days the Newsboys are looking and sounding quite different from their 90's counterparts, but this core lineup was responsible for some of the top Christian hits in the 90's. Former lead singer Peter Furler penned catchy hits such as "Take Me to Your Leader," "Shine," "Entertaining Angels," "Not Ashamed," and many more. Oh yeah, and always remember, "They don't serve breakfast in hell!"
MICHAEL W. SMITH
Michael W. Smith has been in Christian music since the early 80's and he is still going strong today! In the 90's Smith had a slew of hits including, "Go West Young Man" and "Love Me Good." Now-a-days he is focusing more on the worship side of music, and even helped compile a soundtrack for Billy Graham. He just released his album Sovereign and is now working on a Christmas album.
STEVEN CURTIS CHAPMAN
Steven Curtis Chapman is another artist who has enjoyed success since the 80's. He just released an album called The Glorious Unfolding. Back in the 90's, people were swimming to hits, "Dive," and chasing dreams on "The Great Adventure." He has become an advocate for the Show Hope Foundation and has a strong passion for orphan children. Chapman's ministry is as strong as ever.
RICH MULLINS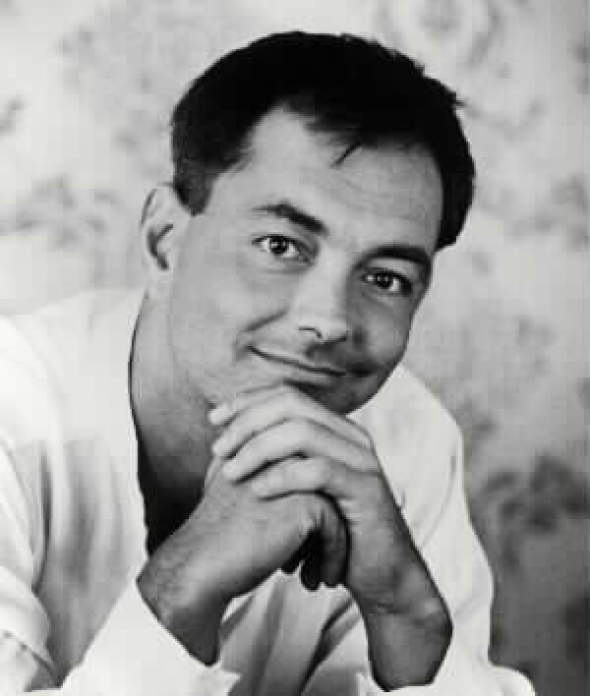 Rich Mullins is one of the most prolific CCM and worship artists of all time. His time was cut short in 1997 due to a tragic car accident but the impact his music left is still heard around the Christian music world today. This year a biopic called "Ragamuffin" was released about his life and ministry.
What other male artists from the 90s can you think of? Let us know in the comments, and share some of your best memories listening to these artists music.