In the news

|

July 05, 2016 08:51 EDT
2016 Festival Of Praise Tour Set To Kick Off October 1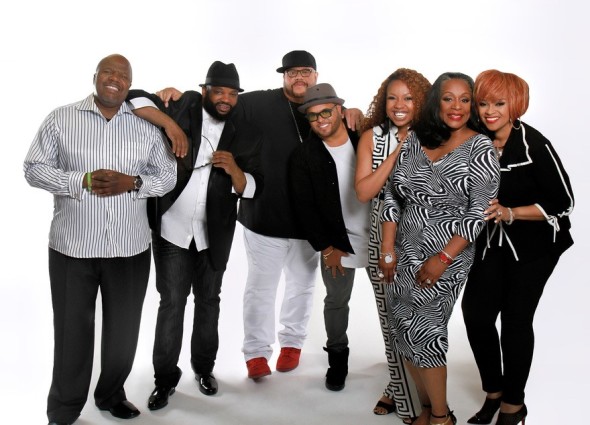 For its third consecutive year, the Festival of Praise Tour has attracted the biggest names in the industry in a series of concerts, motivational speeches and performances aiming to reestablish participant's connection with God.
Among the performers are tour founder Fred Hammond, Hezekiah Walker, Karen Clark Sheard, Casey Janice Hobbs, Regina Belle, as well as Israel Houghton & New Breed.
Hammond in a press statement promised that the 3rd Festival of Praise Tour will be "off the chain."
"The thing I love about this tour is that no matter who you are or where you've come from, you're guaranteed to have a great time, something is surely going to inspire you, and you're going to want to come back again and again!"
He added, "You definitely don't want to miss this so don't be late because we've got an incredible show planned from beginning to end."
The dates for the 2016 Festival of Praise Tour are as follows:
Oct. 5 in Orleans Arena, LAS VEGAS, NV
Oct. 6 in SACRAMENTO, CA
Oct. 7 in Paramount Theater, OAKLAND, CA
Oct. 8 in Pantages Theater, LOS ANGELES, CA
Oct. 9 in San Diego Civic Theater, SAN DIEGO, CA
Oct. 12 in Bellco Theater, DENVER, CO
Oct. 13 in Ralston Arena, OMAHA, NE
Oct. 15 in Municipal Auditorium, KANSAS CITY, MO
Oct. 16 in Hartman Arena, PARK CITY, KS
Oct. 19 in Christian Faith Fellowship Church, MILWAUKEE, WI
Oct. 20 in Devos Performance Hall, GRAND RAPIDS, MI
Oct. 21 in Fox Theater, DETROIT, MI
Oct. 22 in Star Plaza Theater, MERRILLVILLE, IN
Oct. 23 in Fox Theater, ST. LOUIS, MO
Oct. 28 in MLK Arena, SAVANNAH, GA
Oct. 29 in Fox Theater, ATLANTA, GA
Nov. 2 in Kings Theater, BROOKLYN, NY
Nov. 3 in Wicomico Youth & Civic Center, SALISBURY, MD
Nov. 4 in Modell Performing Arts Center, BALTIMORE, MD
Nov. 5 in Liacouras Center, PHILADELPHIA, PA
Nov. 6 in Ted Constant Convocation Center, NORFOLK, VA
Nov. 7 in Heinz Hall, PITTSBURGH, PA
Nov. 9 in The Shubert Theater, WATERBURY, CT
Nov. 10 in New Jersey Performing Arts Center, NEWARK, NJ
Nov. 11 in Constitution Hall, WASHINGTON, DC
Nov. 13 in Rochester Blue Cross Arena, ROCHESTER, NY
Nov. 14 in Palace Theater, ALBANY, NY
Nov. 17 in Bethany World Prayer Center, BATON ROUGE, LA
Nov. 19 in Frank Erwin Center University of Texas in AUSTIN, TX
Nov. 27 in Landers Center, SOUTH HAVEN, MS
Nov. 30 in Pompano Beach Amphitheater, POMPANO, FL
Dec. 2 in The Moran Theater, JACKSONVILLE, FL
Dec. 3 in Calvary Orlando, WINTER PARK, FL
Dec. 4 in Alria Threater, RICHMOND, VA
For further info about the Festival of Praise Tour and more information about its guest stars, visit the official website.