Trending News

|

March 09, 2016 12:28 EST
'19 Kids And Counting' News: Josh and Anna Duggar Expecting New Baby? Anna Stands By Her Husband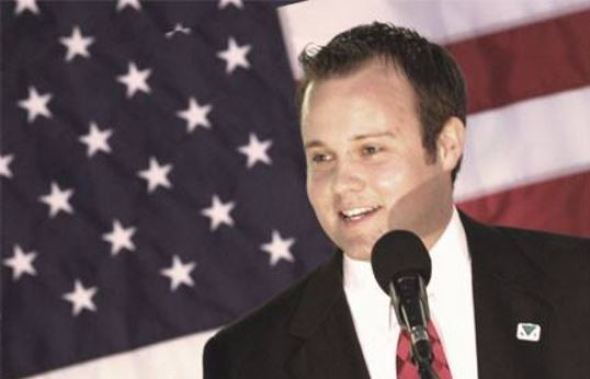 Josh Duggar turned 38 on Mar. 3 and the whole family was celebrating his birthday complete with the colorful cake presumably for the embattled "19 Kids and Counting" star.
Sisters Jennifer and Johanna showed off the results of their efforts when they held up the cake for the camera. The caption on the Facebook page read, "Two sweet sisters in the kitchen baking together!:)"
While Josh Duggar wasn't in the picture, speculations were going around about the "19 Kids and Counting" star was home temporarily from the rehab, where he's undergoing treatment for sex addiction, to mark his birthday as proven by the cake.
Josh was sent to rehab following the sex molestation scandal that rocked the family. Later, it was also found out that he had two accounts at the Ashley Madison website.
Parents Jim Bob and Michelle Duggar also a sweet message for Josh Duggar's birthday as posted on their official Facebook page.
The message read, "Today is our son Josh's birthday. The heartache of the past year cannot surpass the joy 28 years ago on this day when we first became parents! We love you Josh and believe your best days can be ahead of you. We continue to pray for you every day."
Previously, it was reported by Life & Style, via Radar Online, that Anna Duggar got pregnant while visiting her husband Josh at the rehab facility in Reformers Unanimous in Rockford, Illinois.
"Anna announced that she thinks she is pregnant again," an alleged source claimed. "She believes the baby is a sign that God has forgiven Josh for his many sins, and she's vowed to stand by her husband."
But the rumor about "19 Kids and Counting" couple Anna and Josh Duggar expecting another child could not be confirmed.