videos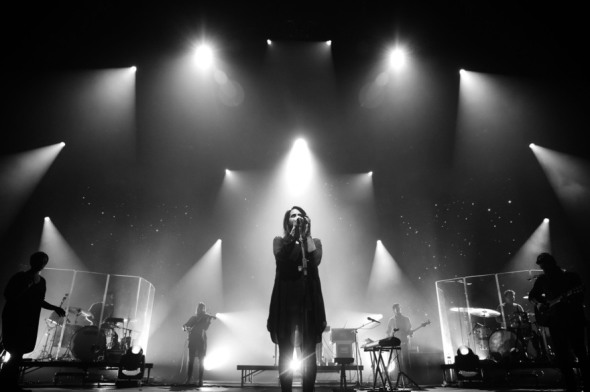 As we approach the church's most important season - Good Friday and Easter - many worship leaders are scrambling for new songs to add to their song set.  In an effort to aid worship leaders and in a way of encouraging us to indulge in the worship of new songs, here are our top 5 new worship songs that help give expression to the sacrifice and triumph of our Lord Jesus. 
5. Cory Asbury "Reckless Love" from "Reckless Love"
Like Chris Tomlin's "Good Good Father," Bethel Music's Cory Asbury's "Reckless Love" captures the tenderness of God the Father in leaving the 99 sheep in search of the one missing. With great imagination and creativity, this song captures the heart of the Father behind the Cross.
4. Rend Collective "Resurrection Day" from "Good News"
With an infectious Ed Sheerman-esque melody that get you humming in no time, "Resurrection Day" is an application song.  It takes the doctrine of Christ's resurrection and applies it into our day to day living. Such a take not only gives a fresh spin on Easter but it also helps our congregates apply God's truth to their lives.
3. Elim Sound "Crucified" from "One"
For fans who prefer a more hymn-like structure to their worship, UK's Elim Sound's "Crucified" is a sublime choice.  A newly scribed hymn, "Crucified" is ladened with a almanac of great theological truths: The power of sin, forever slain, What looked like a defeat would change our destiny. 
2. Hillsong "Remembrance" from "There is More"
Churches who want to celebrate the last Supper of Jesus over the Easter weekend may consider "Remembrance." A pensive ballad in the tradition of "O Praise the Name," this Aussie team brings to life our Lord's Supper with a three dimensional realism.
1. Passion "God You're so Good" from "Whole heart"
Nothing is more assuring than to sing about the simple and yet so profound truth that "God, you're so good."  Centered around a re-imagined version of the children's chorus "God is so good," this song explores how God loves us via the Cross in our suffering over a superior melody.