Movies

|

March 15, 2016 01:12 EDT
'Young Messiah' Movie Review Roundup: Film Gets A-Rating; Director Cyrus Nowrasteh Delighted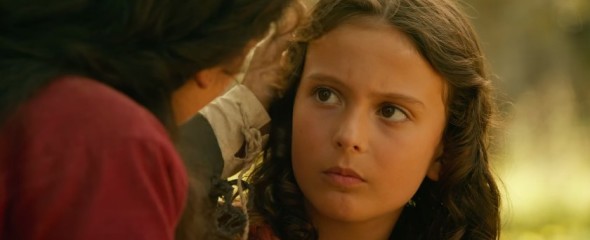 Cyrus Nowrasteh's latest movie, the faith-based drama film "The Young Messiah" has premiered in theaters, getting a A-rating. In line with this, the director has expressed with delight, along with the positive reviews on the film.
"The Young Messiah" opened with an A-rating and director Nowrasteh was very satisfied with the results. In his interview with WND, Nowrasteh said that he was very pleased with the $3.4 million the movie grossed, despite showing on fewer screens than all but one of the weekend's other top 10 grossing movies.
First Baptist Church, Woostuck Pastor Johnny Hunt has also seen the film and he shared his insights on how the movie could be relatable to people. In his interview with BP News, Hunt said that "The Young Messiah" was perfect to bring discussion up with friends, who maybe were not Christians, adding that it would be a "perfect ministry" for a person to use.
According to Entertainment Weekly, the film showcased a year in Jesus' early life, which was highly "devoid" of narrative tension. As per the publication, the film addressed questions about Jesus' life and his fate and the answers were at par with the Bible's contents. Along with the storyline, the film was able to integrate new characters and viewpoints, along with the world's famous faith-based stories.
"The Young Messiah" has a similar approach to some Marvel films. According to Roger Ebert, fans may anticipate Jesus' origin story in the film, which was compared to Superman, Batman, and Spiderman. A unique element of the film is to show the audience what life might have been like for a seven-year-old Jesus, who was starting to understand and cope with his abilities.
After its release on Mar. 11, the film grossed more than $3.2 million in the United States, placing it at the seventh spot at the box office weekend.
Written by Nowrasteh and Betsy Giffen Nowrasteh, the film stars Christian McKay, Vincent Walsh, Dorotea Mercuri, Rory Keenan, isabel Adriani, Jonathan Bailey, Sara Lazzaro, David Bradley, Sean Bean, and Adam Greaves-Neal as Jesus.
"The Young Messiah" is still showing in selected theaters. Watch the "The Young Messiah" trailer.