Trending News

|

January 24, 2015 08:59 EST
WWE Royal Rumble 2015 Live Stream Free: How to Watch John Cena vs Brock Lesnar vs Seth Rollins Online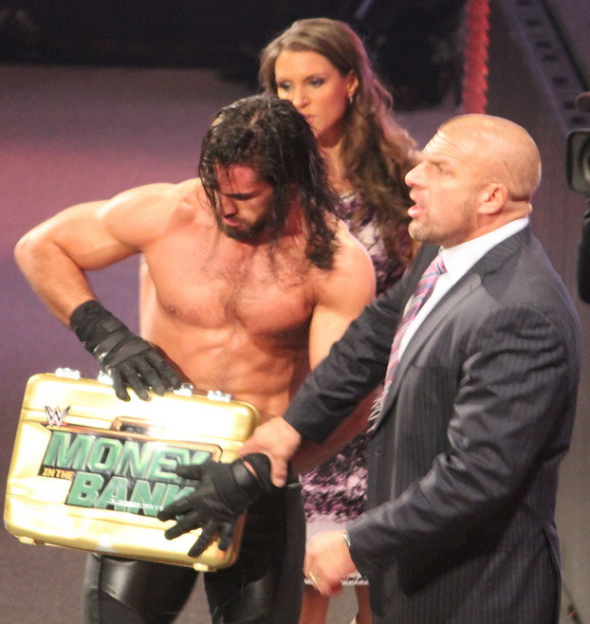 The next Royal Rumble PPV event will take place at the Wells Fargo Center in Philadelphia, Pennsylvania this Sunday on January 25.
The show will start at 8:00 pm ET and can be watched online through live stream via the link provided below. Here is a preview of what is expected for Sunday's show.
In the main event match, John Cena hopes to tie WWE HOF 'The Nature Boy' Ric Flair's all-time (16) title reign when he battles 'Mr. Money in the Bank' Seth Rollins and the current WWE World Heavyweight Champion Brock Lesnar in a triple threat match for the aforementioned grandest prize in professional wrestling history.
Another major contest on the latest PPV, will be the annual Royal Rumble match where the winner of the 30 men bout will headline Wrestlemania 31 and face the current champion for the once-in-a lifetime opportunity to become the new champion.
One potential winner Daniel Bryan expressed his thoughts on potentially winning the Royal Rumble match for the first time of his career.
"Literally, my ideal scenario for Sunday would be I win the Royal Rumble, Brock Lesnar wins his WWE World Heavyweight championship match and then we wrestle in the main event of Wrestlemania," said Bryan to the Sun in the United Kingdom in a recent interview.
"That's what I hope happens. It'll be interesting to see what actually does happen."
In other Royal Rumble news, Miz and his stunt double Mizdow (formerly known as Damien Sandow) will try to regain their former their titles against the current WWE Tag Team Champions Usos on Sunday night.
In addition, the legendary New Age Outlaws (aka Degeneration-X members Road Dogg and Billy Gunn) will come out of retirement in order to battle 'The Ascension' (Konnor and Viktor), the newest tag team that previously mocked legendary teams such as the 'Legion of Doom' (aka Road Warriors) and the 'Demolition'.
As a result, the New Age Outlaws and other well-known teams such as the New World Order and APA also attacked the former NXT Tag Team Champions on the recent episode of Monday Night Raw on January 19.
WWE Royal Rumble PPV can be seen online through live stream by clicking here.