In the news

|

July 20, 2015 06:10 EDT
Why Does Young Hollywood Love Hillsong Church So Much?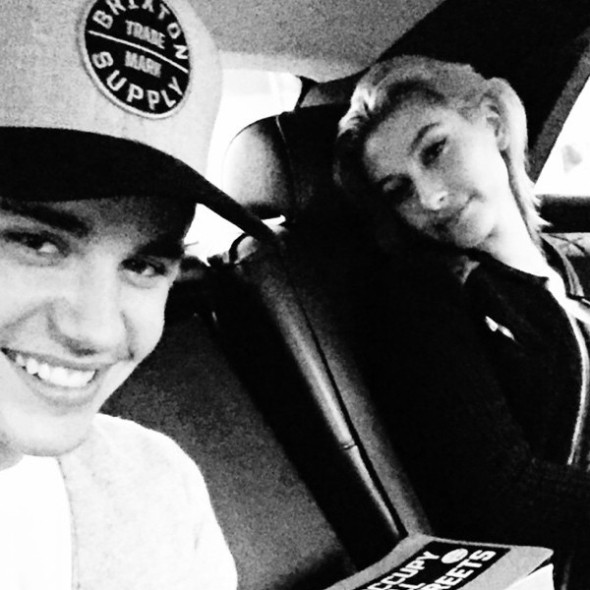 Hillsong UNITED packs arenas and tops the charts consistently in the United States. Their trademark combination of beckoning, ethereal worship songs and heart-stirring altar calls has built quite a following, and the band has fans of all types looking forward to their next single. Interestingly, one particular audience that Hillsong UNITED seems to have hit a chord with has more influence than the rest: the coveted demographic of young Hollywood.
Of course, this is a natural development that stems out of of the friendship that several young music, television and movie stars have with the leadership of Hillsong Church. Celebrities such as Justin Bieber, Selena Gomez, Ashley Benson, Vanessa Hudgens, and more count the Hillsong pastors as their spiritual mentors and personal friends. Sports stars such as Russell Wilson and Kevin Durant share similar connections with Hillsong.
And when Hillsong welcomed Justin Bieber and his rumored girlfriend, model Hailey Baldwin, to their Sydney headquarters in late June as part of their annual church conference, the relationship between Bieber, Hillsong NYC pastor Carl Lentz, and Seattle pastor (and close friend of Lentz) Judah Smith was again in the spotlight.
Late in 2014, after a now infamous altercation with Orlando Bloom in Ibiza, Justin seemed to have reached a tipping point. As Christian Post reported at the time, he became a regular attendee of Pastor Judah Smith's Bible study. The difference in Bieber's life since he began attending that Bible study late last year is quite evident. After several years of controversial bad-boy behavior, Bieber appears to have turned a corner and appears re-focused on his faith, his fans, and his music.
Who is Judah Smith? Author of the best-selling book 'Jesus is ____', Pastor Smith is the lead pastor of City Church in Seattle and a popular Christian voice on Twitter, with over 350K followers. Though City Church is not a Hillsong affiliate, Judah Smith has spoken over the years at multiple Hillsong events. Another one of the pastor's congregants is the Superbowl winning quarterback of the Seattle Seahawks, Russell Wilson, who recently announced his intention to remain celibate with new girlfriend, Ciara. It's apparent that the bevy of celebrities that are interested in being mentored by Judah Smith know that to him, Jesus is the most important thing.
So what is it about Hillsong UNITED, and Hillsong church, that appeals so much to this particular group? It could be the emphasis that Hillsong and co. cast on Jesus himself, and their lack of concentration on evangelical "fundamentalism", which has fallen out of favor.
Bieber stylist, and Ashley Benson's boyfriend and micro-celebrity, Ryan Good, is quoted on the back of Smith's book, 'Jesus Is _____', "Judah, as a positive force, teaches what he knows, loves and believes in...Jesus. As he'll often say 'I'm a Jesus guy'."
Actress Vanessa Hudgens, of High School Musical and Spring Breakers fame, even sang on stage at a Hillsong church service. She explained earlier this year that Hillsong UNITED "feels like Arcade Fire - it's epic like that."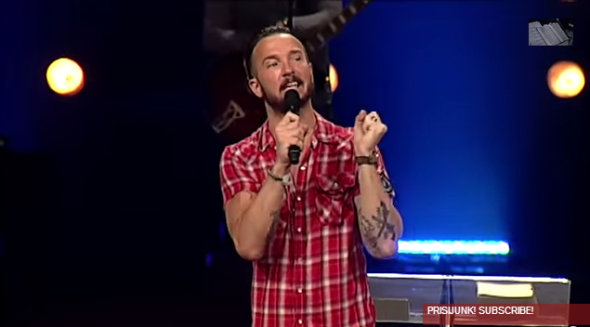 Another factor? Judah Smith, "Kimye" pastor Rich Wilkerson, Jr., and Carl Lentz -- along with Hillsong UNITED worship leader Joel Houston, are exceptionally adept at using social media to spread their message. With frequent posts on Snapchat, Instagram, and Twitter, these individuals provide ways to share the word of Jesus on a medium where people such as Ashley Benson, who has over 7 million Instagram followers, love to share. Hillsong meets these Hollywood elite where they are: online.
More than anything else, these celebrities make it clear that not all hope has been lost for those looking for Jesus to be represented in popular culture. Though they are certainly not perfect, these stars are seeking God. And if they are sincere in this quest to find Jesus, He will find and redeem them.