Trending News

|

February 12, 2016 04:57 EST
'Twin Peaks' Season 3 Release Date, Cast News: Third Series Installment Features Both Old, New Characters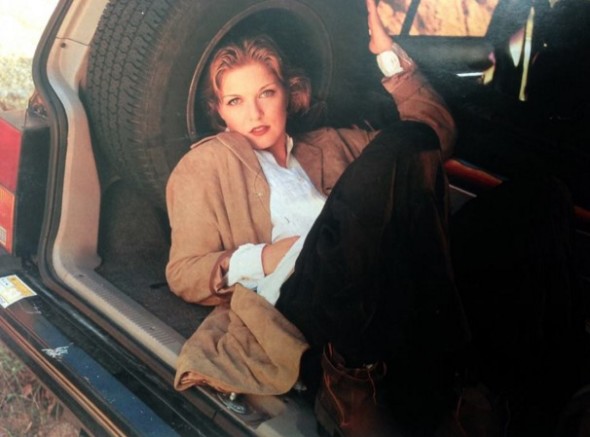 "Twin Peaks" season 3 is set to feature a number of familiar faces, which also indicates that fans will be seeing original members of the series' cast.
According to Deadline, "Twin Peaks" season 3 is set to feature Miguel Ferrer, Dana Ashbrook, Michael Horse, Madchen Amick, Sherilyn Fenn, Sheryl Lee, and Kyle MacLachlan.
As per the publication, Ray Wise and Grace Zabrinskie as set to reprise their roles as Leland and Sarah Palmer. Lee is going to play their daughter, Laura.
Other returning cast members include Peggy Lipton, who played R diner owner Norma Jennings, Everett McGill, who played her lover Ed Hurley; Wendy Robie, who played the one-eyed Nadine Hurley; and James Marshall, who played James Hurley.
Al Strobel is set to return with his role as Mike, the One-Armed man while Kimmy Robertson will return as the absurd Lucy Moran. Harry Goaz will play Moran's seasonal boyfriend, Deputy Andy Brennan while Charlotte Stewart is going to play Bobby Brigg;s mother Betty Briggs.
Gary Hershbegger, Jan D'Arcy, and Harry Dean Stanton are set to play Bobby's friend Mike Nelson, Sylvia Horne, and Carl Rodd, respectively.
As per the publication, "Twin Peaks" season 3 is also set to feature new faces, including Caleb Landry Jones, Larry Vlarke, and Grant Goodeve, who are going to interact with the characters played by Balthazar Getty, Tom Sizemore, James Belushi, Robert Knepper, Laura Den, Jennifer Jason Leigh, Naomi Watts, Amanda Seyfred.
Aside from the cast reveal, "Twin Peaks" season 3 is also rumored to feature a cameo from series co-creator Mark Frost, along with Jennifer Jason Leigh playing a mysterious character named Judy. James Belushi and Robert Knepper are reportedly set to play brothers while Catherine Coulson, may have filmed several scenes prior to her death in September.
"Twin Peak" is also rumored to be set in Las Vegas.
As per Enstarz, the specific "Twin Peak" season 3 release date is yet to be revealed; however, the series is rumored to air in 2017 on Showtime.